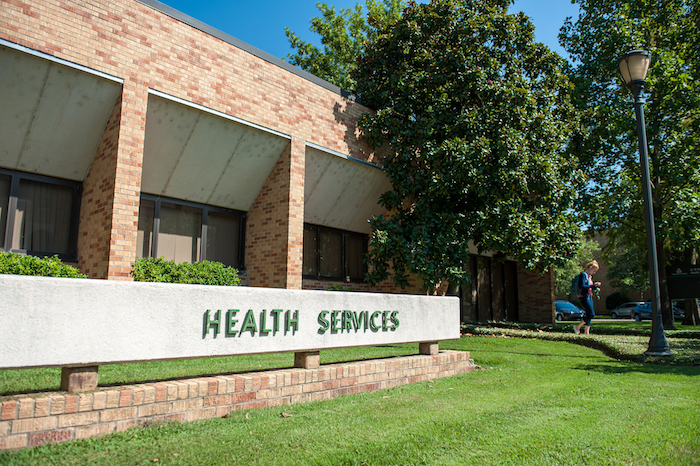 Delta State University and the Bolivar Medical Center have entered into a new collaboration that will benefit students, faculty, staff and the community.
In addition to serving the Delta State student body, the O.W. Reily Student Health Center now offers comprehensive health care and wellness services to any Delta State employee or community member who has insurance coverage.
The center is being managed and staffed by BMC personnel and maintains the current staff while adding new positions.
"We're very excited to partner with Delta State University," said Rob Marshall, CEO of Bolivar Medical Center. "We believe this agreement can pave the way for a much broader relationship to serve the campus and the DSU community. One of the benefits of working together is that students have easier access to all the services available within our hospital."
Delta State University President William N. LaForge is also thrilled to bring expanded health care options directly to campus.
"This partnership with Bolivar Medical Center is a great example of town-gown relations," said LaForge. "We are not only ratcheting up our level of health services for our students, first and foremost, but we are also providing services for our faculty and staff as well as members of the community. I'm thrilled that Rob Marshall and everyone on his team have worked so diligently with our team to make this day come true."
Services at the O.W. Reily Center include:
-Flu Clinics
-Tobacco Cessation
-Immunization and Travel Clinics
-TB Skin Testing
-Physical and Occupational Therapy
-Sports Medicine
-Diabetes Management
-Laboratory Services
-X-Ray and Imaging Services
-Asthma and Allergy Clinics
-Federal Aviation Administration Physicals
Other services include an after-hours University Health Center Nurse Advice Hotline, access to the Health Care Portal and Worker's Compensation assistance.
Additionally, the BMC will be the primary caregiver for Delta State Athletics, offering services that include orthopedic physician coverage at home and away games, physicals, and wellness and preventive education programming.
Jamie Rutledge, vice president for Finance & Administration at Delta State, said the partnership will provide a strong financial benefit to the university.
"Transferring this important service to the folks who are in the day-to-day business of healthcare management provides cost savings to Delta State while delivering services to our students, and others, in an enhanced fashion," he said. "This is a win-win for everybody. In addition, Bolivar Medical Center will offer an extended array of services that were not offered previously, and will also develop specialized programs and services to meet the needs of Delta State students, faculty, staff, and the community."
The clinic is open Mondays through Fridays from 8 a.m. to 5 p.m. Additionally, the BMC has an after-hours clinic at the Cleveland Medical Mall that is open from 5 p.m. until midnight.
A grand re-opening of the O.W. Reily Student Health Center is scheduled for January 2017.
Follow all Delta State news at www.deltastate.edu.