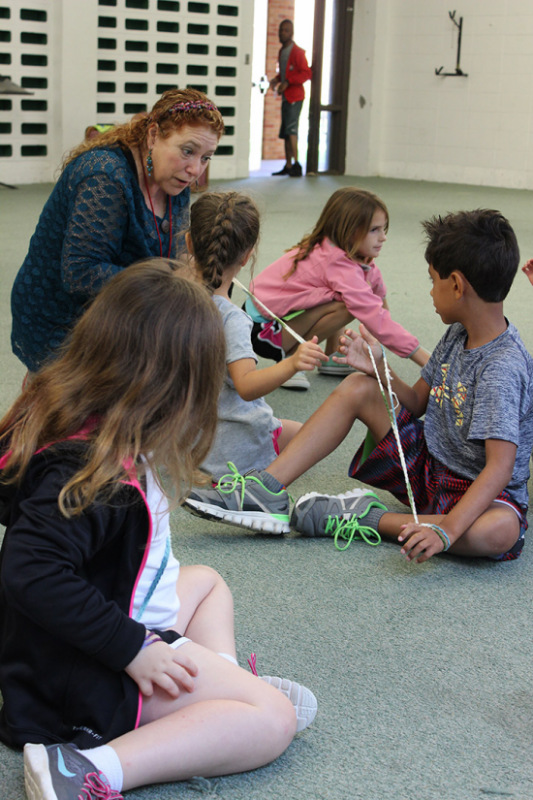 Now in its 19th year, the Janice Wyatt Mississippi Summer Arts PLUS Camp is in full swing at the Bologna Performing Arts Center.
Over 100 children ages 5 to 11 are all smiles as they gear up for a week of singing, dancing, and creating.  Each July, the Bologna Performing Arts Center offers PLUS Camp to children who are interested in the arts. The camp is a one-week, performance-oriented day camp centered on learning a choreographed medley of songs.
Throughout the week, young artists take classes in painting, ceramics, music, storytelling, and musical. The week culminates with a public performance on Saturday.
This year's theme is "Misfits of Broadway," featuring music from the plays Annie, Peter Pan, Aladdin, and Newsies.  Kathy Hull has returned to PLUS Camp as Musical Director. Hull, of Nashville, has been with PLUS Camp's every summer since it began. She was recently named a Music Teacher of Excellence by the Country Music Academy.
"We are so grateful to have Kathy and are thankful for her dedication to see this program grow and flourish each year. It's amazing what she can do with these young people in such a short window of time," said Joannah Taylor, arts education coordinator at the Bologna Performing Arts Center.
Carrie Sue Alvar, a bilingual storyteller from Miami Beach, Florida, and a Mississippi Arts Commission teaching artist, also has returned to participate in the camp.
"The campers have already been telling a story in Spanish, English, and American Sign Language. Even in this first day, they have been creating and telling their own stories. They have all learned to speak so they can be heard because they all have important things to say," said Ayvar.
PLUS Camp will culminate with a free community performance in the Bologna Performing Arts Center's Delta and Pine Land Theater on Saturday, July 16, at 10 a.m. to 11 a.m. The public is invited to attend.
For more information about PLUS Camp, contact Joannah Taylor at 662-846-4844 or visit http://bolognapac.com/.