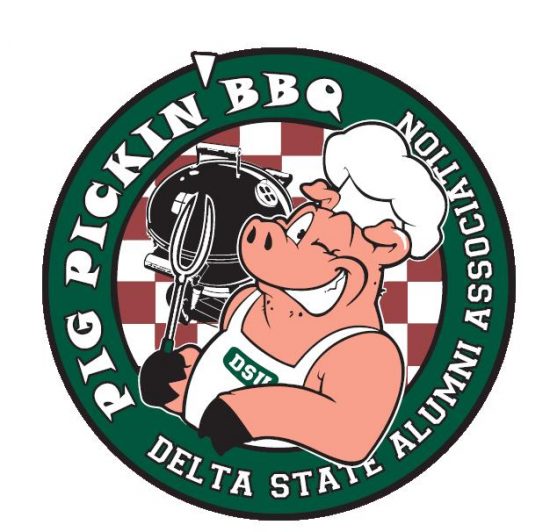 The Delta State University National Alumni Association is gearing up for the 31st annual Pig Pickin' scheduled for Sept. 23-24 at Statesmen Park.
Each year, Pig Pickin' continues to grow in attendance, and supporters are invited to become an official sponsor of this university event.
"The National Alumni Association is pleased to announce the 31st annual Delta State University Pig Pickin'," said Jeffrey Farris, director of Alumni Affairs. "The growth of Pig Pickin' over the past 30 years is a testament to the support of the local businesses of Cleveland, Boyle, Bolivar County and the greater Mississippi Delta region. Pig Pickin's deep rooted tradition is evident with the thousands of alumni who attend and the hundreds of volunteers involved."
Sponsorship opportunities range from $150-$1,000+, and donations help support the event. The deadline to become a sponsor is Sept. 19.
This year, the Alumni Association is offering a business the opportunity to sponsor the Pig Pickin' entertainment for $2,500, which includes Friday night's headlining band, Saturday afternoon's DMI bands and DJ at the park. Businesses interested in the opportunity are urged to contact the Alumni Office at 662-846-4660 or alumni@deltastate.edu.
The success of Pig Pickin' 2016 is largely dependent on the financial and in-kind support of the community, Delta region, state and national business partners. Businesses can benefit by: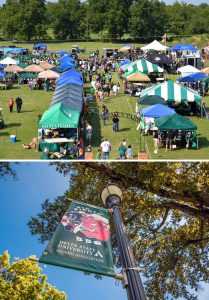 business exposure to over 8,000 attendees at Statesmen Park
business exposure to over 30,000 alumni and friends of Delta State University (local, state, national, international)
over 15,000 email addresses (all email blasts for the event)
social media outlets (sponsored Facebook posts/Twitter/LinkedIn/Instagram)
association with the premier cultural event in the Mississippi Delta
tax benefits of supporting a 501©3 organization
website exposure (www.deltastate.edu – www.gostatesmen.com – www.deltastategiving.org – www.dsupigpickin.com)
The 31st Annual Pig Pickin' official Facebook event page can be found at https://www.facebook.com/events/1168155446577403/.
To become a sponsor, contact the Alumni Association at 662-846-4660 for a brochure, or visit the Delta State University Foundation website www.deltastategiving.org/alumniassociation/pigpickin to complete the sponsorship online.
To stay up to date on the Alumni Association's activities, follow these social media sites: Facebook (Statesmen Graduates), Twitter (@DSU_Alumni), Tumblr (http://www.dsualumni.tumblr.com), LinkedIn (DSU alumni), Instagram (dsualumni) and You Tube (dsualumni1). Save the date for Pig Pickin' (Sept. 24) and Homecoming (Oct. 15).