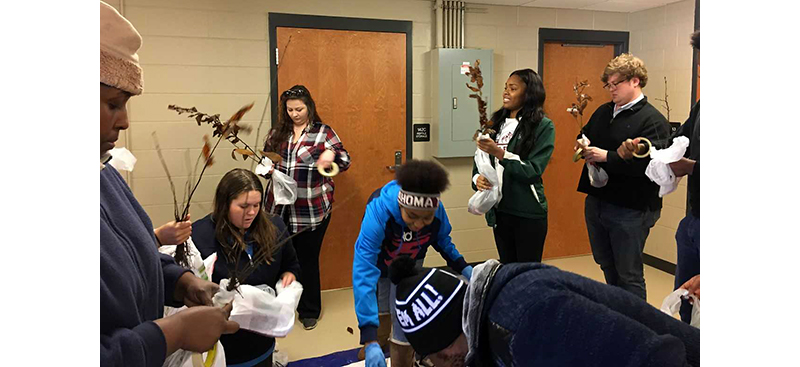 In celebration of Arbor Day each year, the Natural Resource Conservation Service in Bolivar County gives away young sapling trees to local residents as a public resource.
Dr. Nina Baghai-Riding's environmental science classes have been helping NRCS with this effort for the past 12 years.
On Feb. 8, Teressa Oakes with the NRCS in Cleveland, brought 600 sawtooth oak sapling trees to Delta State. Oakes explained the history of the event to students as they helped prepare the trees for distribution. Class members placed two saplings into small plastic bags, squeezed out the air to help keep the roots moist, and wrapped tape around the base of each bag.
Earlier in the week, bald cypress and crepe myrtle saplings were prepared by the Bolivar County Master Gardeners. All of the tree saplings were given out at the Bolivar County Agriculture Building on Feb. 9.
Oakes thanked the students and is already making plans for their help with the 2019 Arbor Day event.
Contact Baghai-Riding at nbaghai@deltastate.edu to learn more about the environmental science program at Delta State University.