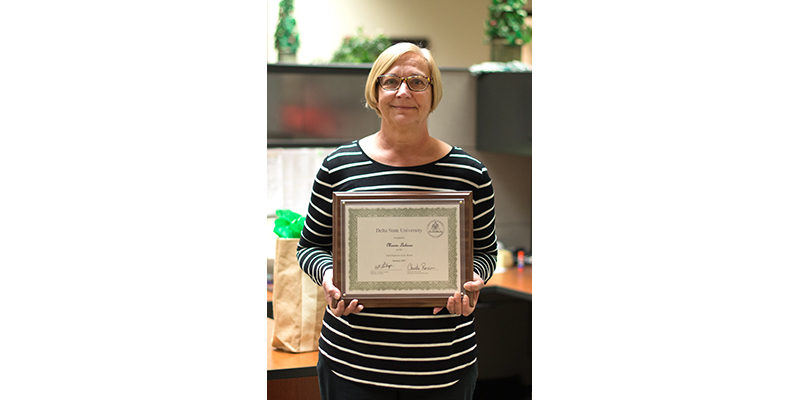 The Delta State University Staff Council recently honored Marcia Lishman in the Registrar's Office as the January 2017 Employee of the Month.
Lishman has been working at the university for over 20 years.
"It is an honor to be named Employee of the Month," said Lishman. "It comes at a special time as I will be retiring in April. I am going to miss assisting the students the most when I retire." 
Lishman graduated from Delta State in 1977. She has two children, Jennifer and Josh Hunter, who are both DSU grads.
Each Employee of the Month winner receives a plaque, monetary award, an engraved insulated coffee mug, a free parking decal courtesy of the Campus Police Department, a box of treats from The Sweetery, a parking spot of their choice, marquee announcement and website recognition.
Delta State's Staff Council serves as a liaison between the administration and the staff to provide a formal process for staff to discuss issues involving university policies and procedures and to forward ideas, recommendations and opinions to the president.