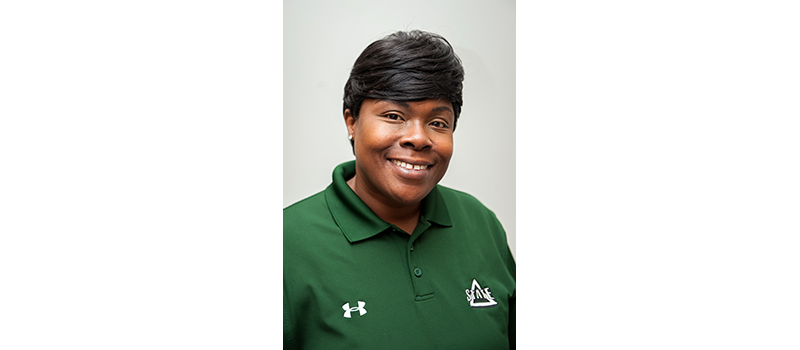 Sergeant Tameka Curry was honored this past week by the Exchange Club of Cleveland as part of their annual Emergency Responders Luncheon.
Curry, who has been with Delta State for three years, was recognized as Officer of the Year.
"It feels like a great level of achievement to be recognized," said Curry. "Over the course of my 12-year career in law enforcement, I've been recognized for many things, but I've never been named Officer of the Year. I'm thankful I was able to procure that here at Delta State."
Delta State Police Chief Jeffrey Johns was thrilled with Curry's recognition.
"She was promoted to sergeant on February 1 based on her experience, contributions and a professional attitude," said Johns. "Her commitment to service made her a perfect fit for Officer of the Year."
One responder was selected from each of the following organizations: Bolivar Sheriff's Department, Cleveland Police and Fire, Delta State University Police Department, Pafford EMS and Bolivar County EOC Volunteers.