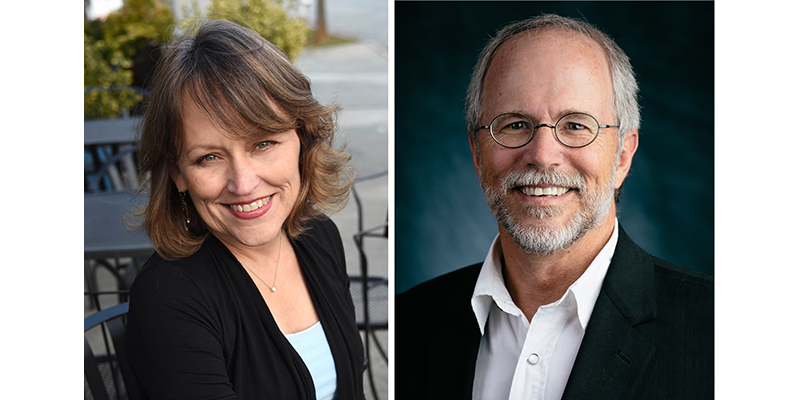 Thacker Mountain Radio Show returns to the Delta Music Institute at Delta State with special guests Susan Puckett and Buddy Greene.
The Delta Music Institute entertainment industry program at Delta State University will host the award-winning Thacker Mountain Radio Show on March 4 at 3 p.m. in DMI Studio A in the Whitfield Building on campus.
This marks the ninth year for the Thacker Mountain Delta Edition event, which celebrates DMI's innovative program and serves as a fundraising event to support the Duff Dorrough Memorial Scholarship fund.
Susan Puckett, this year's featured author, is a native of Jackson. She was the food editor for The Atlanta Journal-Constitution for nearly 19 years before leaving in 2008 to pursue independent projects. Her forte throughout her career has been finding and telling food stories with a sense of place. After leaving the paper, she traveled extensively through the Mississippi Delta to explore its unique foodways, and produced a travelogue with recipes called "Eat Drink Delta: A Hungry Traveler's Journey Through the Soul of the South." 
Puckett is currently working on a book with chef Eddie Hernandez of the Atlanta-based Taqueria del Sol restaurants (and winner of the 2013 Delta Hot Tamale Festival celebrity chef competition), to be published by Houghton-Mifflin in 2018. Her work has also appeared in Atlanta Magazine, The Local Palate, Better Homes and Gardens, Eating Well, National Geographic Traveler, and many other publications. Puckett lives in downtown Decatur, Georgia, with her journalist husband, Ralph Ellis, and their greyhound, Rita.
Award-winning singer-songwriter Buddy Greene will be this year's featured musician for the Delta Edition show. A native of Macon, Georgia, Greene graduated to the national stage when he landed a gig playing guitar and harmonica for country entertainer Jerry Reed and serving as his opening act. After four years performing with Reed, Greene took up residence in Nashville, where he developed a reputation as an insightful songwriter, compelling vocalist and musician of considerable skill.
In addition to being in the creative trenches with some of the industry's unsung heroes, Greene has also worked with the most celebrated names in the music industry, among them Bill and Gloria Gaither, the late Jerry Reed, and Mark Lowry, with whom he wrote the Christmas classic "Mary, Did You Know?" The song has been recorded numerous times, including covers by Kenny Rogers, Wynonna Judd, Natalie Cole, Glen Campbell, Kathy Mattea, CeeLo Green, Clay Aiken and Pentatonix. Greene has performed for more than a quarter of a million people in New York's Central Park as part of a Billy Graham Crusade, and has been a part of praise gatherings for more than two decades, touring all over the world.
In addition to this year's featured guests, DMI Director Tricia Walker will offer up a song and DMI's Ol' Skool Revue band will perform a few R&B, soul and blues hits. Thacker Mountain Radio is hosted by Jim Dees and features the show's talented house band, The Yalobushwhackers.
Thacker in the Delta is open to the public at no charge, but donations to the DMI Duff Dorrough Memorial Scholarship fund are encouraged along with signing up for an annual membership with the Friends of DMI. For online giving, visit www.deltastategiving.org and search for Delta Music Institute.
The Delta Music Institute is an independent center of study under the College of Arts and Sciences at Delta State University, offering a bachelor's degree in entertainment industry studies. The focus of the DMI is to provide students with a broad and thorough education in the technological, creative and business areas of the music and entertainment industry. For information, contact 662- 846-4579 or visit http://dmi.deltastate.edu.