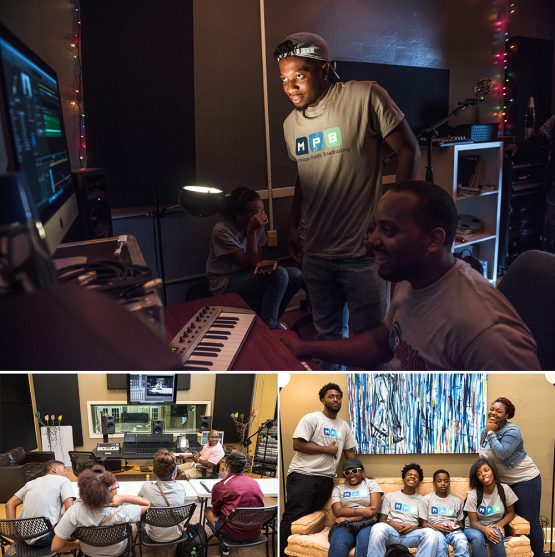 Students from the Mississippi Public Broadcasting "Can I Kick It?" Summer Media Institute program were on campus Wednesday at the Delta Music Institute to record public service announcements that soon will air on public TV.
CIKI's institute focuses on leadership, youth empowerment, media literacy and creative entrepreneurship.
"The goal of the CIKI program is to ultimately give students the tools that will allow them to create short stories that address issues that affect their peers," said Thabi Moyo, coordinator of the summer institute. "I believe that creating media pieces through their eyes can be extremely impactful and effective in reaching that target audience."
The program falls under the MPB Youth Engagement Initiative, which collaborates with districts, schools and other community agencies in exploring ways to prevent students from dropping out of school by providing resources, opportunities and outreach services that will ultimately help students stay in school and earn a high school diploma, while equipping them for college and career readiness.
The two-week institute is working with 23 high school students from the Jackson area. Outside of the trip to the DMI, programming takes place in Jackson.
Learn more about the Delta Music Institute at Delta State at http://www.deltastate.edu/college-of-arts-and-sciences/dmi-delta-music-institute-homepage.