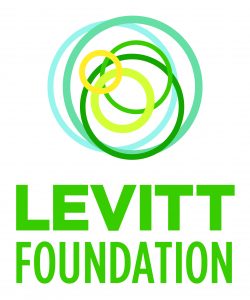 The countdown to an unforgettable season of free concerts under the stars is underway. Today, the Levitt AMP CLEVELAND Music Series announced its impressive lineup of artists who will perform weekly on the Green Space in downtown Cleveland from Aug. 31 through Nov. 3.
Sponsored in part by the Mortimer & Mimi Levitt Foundation, a private family foundation that empowers communities to transform public spaces into thriving destinations through the power of free, live music, the Levitt AMP CLEVELAND Music Series will present 10 free, family-friendly concerts. The series will feature a diverse lineup of high caliber talent spanning genres such as soul, Celtic, jazz, country, pop, Americana and more.
Kicking off the series at 7:30 p.m. on Aug. 31 is Southern Komfort Brass Band. Since the band formed in 2010, Jacksonians have fallen in love with Southern Komfort's clever takes on cover songs at their performances at festivals, parades, and many of the best venues around the city. While the nine-piece band plays plenty of classic jazz favorites and original tunes, Southern Komfort is also known for applying its signature New Orleans sound to tracks from other genres, such as Pharrell Williams' "Happy," James Brown's " I Feel Good" and Eurythmics' "Sweet Dream."
Also scheduled to perform is Taylor Henry on Sept.8. Henry has dedicated his life to using his voice to express his story and emotions in a way that will resonate with people everywhere. He has shared the stage with Blake Shelton, Bo Bice and The Charlie Daniels Band. Future Thieves takes the stage Sept. 22. Future Thieves has been around for two years, yet in that brief time, they have stirred up plenty of attention from fans through Music City and from onstage performances at Bonnaroo and Summerfest. Sgt. Pepper's Lonely Bluegrass Band follows on Sept. 27. Bands have been covering Beatles tunes for decades, but none like Sgt. Pepper's Lonely Bluegrass Band. Imagine the music of the Fab Four shaken up with infusions of bluegrass and jazz and topped off with a classical twist. The result: a satisfying musical cocktail. Street Corner Symphony will highlight the Oct. 13 show. Street Corner Symphony is an a cappella group based out of Nashville, Tennessee. They became internationally known in 2010 after becoming runners up on Season 2 of NBC's all vocal competition, "The Sing-Off."
Rounding out the schedule are Celtic performers Chambless & Muse on Sept. 13, GRAMMY-nominated Cedric Burnside Project on Oct.3, folk and Americana singer-songwriter Kate Campbell on Oct. 18, salsa big band Latinismo! on Oct. 27, and series favorite Blackwater Trio closing out the 2016 series on Nov. 3.
The public is invited to bring their own picnics, blankets and lawn chairs to the concerts, which will have an open lawn setting. Each night, there will be a local vendor set up to sale food and drinks. The serieswill be located on the green space of the downtown walking trail between Court Street and College Street.
Visit http://levittamp.org/CLEVELAND for a full schedule of concerts, directions and information on parking and wheelchair accessibility.
In January, Cleveland was named one of 15 small to mid-sized towns and cities across America to win a Levitt AMP Grant Award of $25K in matching funds to present the free concert series. Delta State University submitted the Levitt AMP proposal and is presenting the concert series. In an effort to inspire and engage communities across the country around the power of creative placemaking, the Levitt Foundation invited the public to choose the Top 25 Finalists through online voting. Learn more about the winners and the 150 free Levitt AMP concerts across America at http://levittamp.org