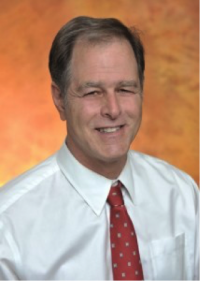 The College of Education and Human Sciences will host the third annual Kent Wyatt Distinguished Lecture at Delta State University on Oct. 10 at noon in the Jacob Conference Center.
This year's guest lecturer is Dr. Jeff Passe, dean of the School of Education at the College of New Jersey. A former elementary school teacher, Passe received a doctorate from the University of Florida before serving as a teacher educator at the University of North Carolina-Charlotte and Towson University in Maryland.
Passe has taught courses in instructional design, classroom management, curriculum development and teaching strategies. He has provided evaluation services for dozens of educational and arts organizations. His leadership experiences include president of the National Council for the Social Studies, chair of the 16-campus University of North Carolina Faculty Assembly, and he has served on the board of directors for multiple organizations. Additionally, Passe has extensive experience in building viable partnerships between university educator/school professional preparation programs and their surrounding K-12 schools.
"We are very pleased to have Dr. Passe share his expertise with our faculty and students as we reach out to local schools to understand how we can better serve them through the preparation of quality teachers, leaders and other school professionals," said Dr. Leslie Griffin, dean of the College of Education and Humans Sciences at Delta State. "This is an ongoing and chief focus in our college."
For more information, call 662-846-4400.