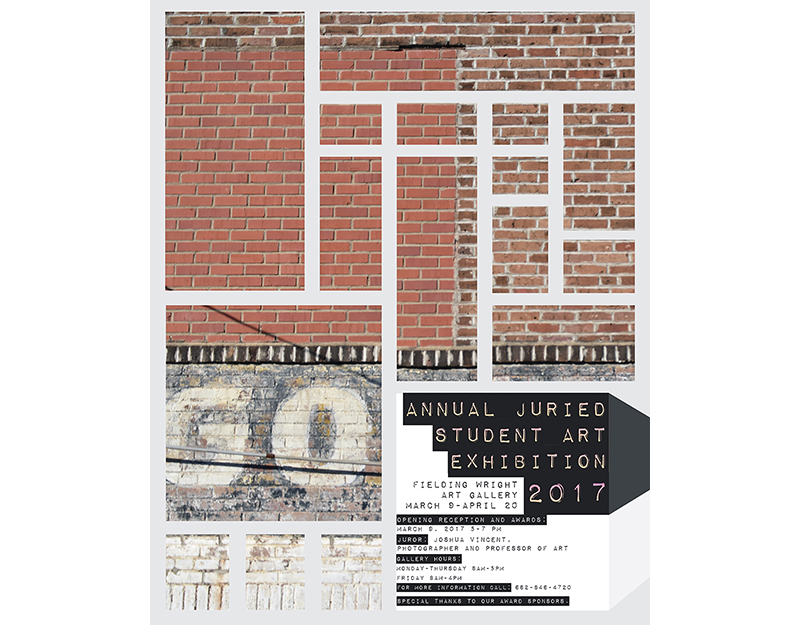 Delta State University's Department of Art invites the public to the opening of its annual juried student exhibition on March 9 from 5-7 p.m. in the Fielding L. Wright Art Center gallery.
The annual exhibit allows the department to highlight the work art students have produced in the past year, and affords students an opportunity to gain professional experience by preparing work for exhibition and submitting it to a jury process. Students are also eligible to win monetary awards in a variety of categories. The awards are made possible through the generous support of art patrons from the Cleveland community.
This year's juror is Joshua Vincent, a Delta State graduate who teaches at the Mississippi Delta Community College.
Vincent commended the quality of work submitted and said it reflects the diversity of the students' aesthetics and interests.
Awards will be presented at 6 p.m. The exhibit will remain in the gallery from March 9 to April 20. The gallery is open Monday through Thursday from 8 a.m. to 5 p.m., and on Friday from 8 a.m. to 4:30 p.m.
For more information, contact the Department of Art at 662-846-4720.