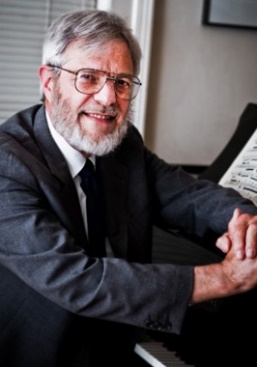 The Delta State Department of Music will host the 2016 State Conference of the Mississippi Music Teachers Association (MMTA) and the state competitions of the Music Teachers National Association on campus Nov. 4-5. Approximately 100 music teachers and students from around the state will visit campus for these events.
The official guest artist is pianist Dr. Louis Nagel, who will present a guest artist recital as the highlight of the conference at the Bologna Performing Arts Center Recital Hall on Nov. 4 at 7:30 p.m. The recital will feature piano solo works by Bach, Beethoven and Brahms. Nagel's recital is free and open to the public. For more information, contact the Department of Music at 662-846-4615.
Nagel combines an active concert and teaching schedule and is noted for his lecture-recitals by musicians and non-musicians alike. He has performed in highly-acclaimed solo recitals and concerto concerts in major American and European cities. He has taught at the Interlochen Arts Camp, International Music Camp in Poland, Adamant Music School and the Amalfi Coast Music Festival in Italy. At the University of Michigan, he is the Director of the School of Music, Theatre and Dance Outreach Program, advisor to the Bachelor of Musical Arts Degree program, the Interim Chair of the Piano Department, and has been on the faculty since 1969.
Nagel is a sought-after presenter at state and national conferences with lecture-recitals at National Music Teachers' Association conventions in Dallas, Washington, D.C., and Salt Lake City. He is often invited as a state convention artist and has appeared in other forums throughout the United States. He is a member and former board member of the American Liszt Society and often performs at its annual festivals including the Great Romantics Festival at McMaster University in Hamilton, Ontario.
Nagel is a Steinway artist, and has performed in Steinway Hall in New York as well as numerous times for the Steinway music stores in Michigan. He has recorded "Four Centuries of J. S. Bach" for Equilibrium, Music of C.P.E. Bach and Joseph Haydn for Block M. Additionally, he has collaborated with his wife, psychologist, psychoanalyst and musician, Dr. Julie Jaffee Nagel, at the Michigan Psychoanalytic Institute and the American Psychoanalytic Association.
His three degrees from The Juilliard School include studies with Rosina Lhevinne, Josef Raieff and Joseph Bloch. Subsequent to his studies at The Juilliard School was a summer of coaching with Vladimir Ashkenazy.
Recent performances have included "Mussorgsky's Pictures" at an exhibition in Florence, Italy, and four programs devoted to the piano sonatas of Schubert at Kerrytown. In addition, he presented a program on the French Suites of Bach at the Music Teachers National Association National Convention in New York.