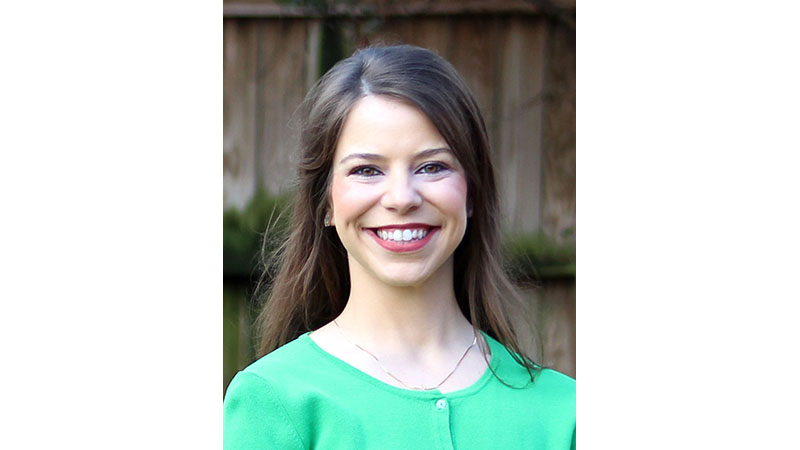 The Delta State University Alumni Association announces the hiring of Amanda Robinson as the assistant director of Alumni Affairs.
Robinson is a 2010 cum laude graduate of Delta State, where she received a bachelor's degree in graphic design.
"The Delta State University National Alumni Association is excited to announce Amanda Robinson as the assistant director of Alumni Affairs," said Jeffrey Farris, Alumni director. "Amanda will bring much experience and institutional knowledge as she serves in this university role. She will focus on providing a lifelong alumni experience for our 30,000-plus alumni base."
Robinson was employed by Delta State in 2015 before working her way to her new role. Prior to joining the Alumni Association staff, she worked for the Department of Family and Consumer Sciences as the senior secretary. Before returning to her alma mater, she worked as a graphic designer for a screen printing company in Greenwood, as well as an accounts payable specialist for Westower Communications located in Ridgeland.
As a student at Delta State, Robinson cheered for the Statesmen her senior year. She is a member of the Delta State Alumni Association and also serves as the Alumni Association's representative for the Administrative Staff Council on campus.
Robinson and her husband, Morgan Robinson '10, have one child, Shelby.
***
Delta State University Alumni Association's mission: To perpetuate the memories of university life. To provide a medium through which interest in Delta State University may be promoted. To assist in establishing alumni chapters. To bind the alumni into a united fellowship working together for the advancement of the university. To serve as a link between the university and its alumni. To act as a service organization for former Delta State students.