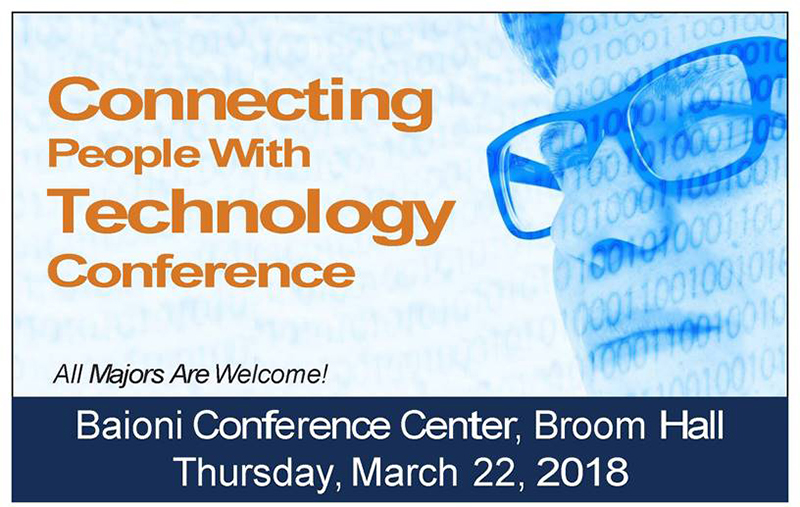 Delta State University's College of Business and Aviation will host the sixth annual Connecting People with Technology Conference at the Baioni Conference Center March 22 beginning at 8:30 a.m.
The event is hosted in conjunction with the student chapter of the Association of Information Technology Professionals and Computer Information Systems faculty at Delta State.
Hot topics such as data analytics, supply chain, cyber security and more will be discussed by a slate of industry professionals.
"The CIS faculty at Delta State and the student chapter of AITP truly appreciate your past support and invite you to the conference," said Lynn Byrd. "There is no fee to attend, and feel free to invite others who may be interested."
Conference schedule: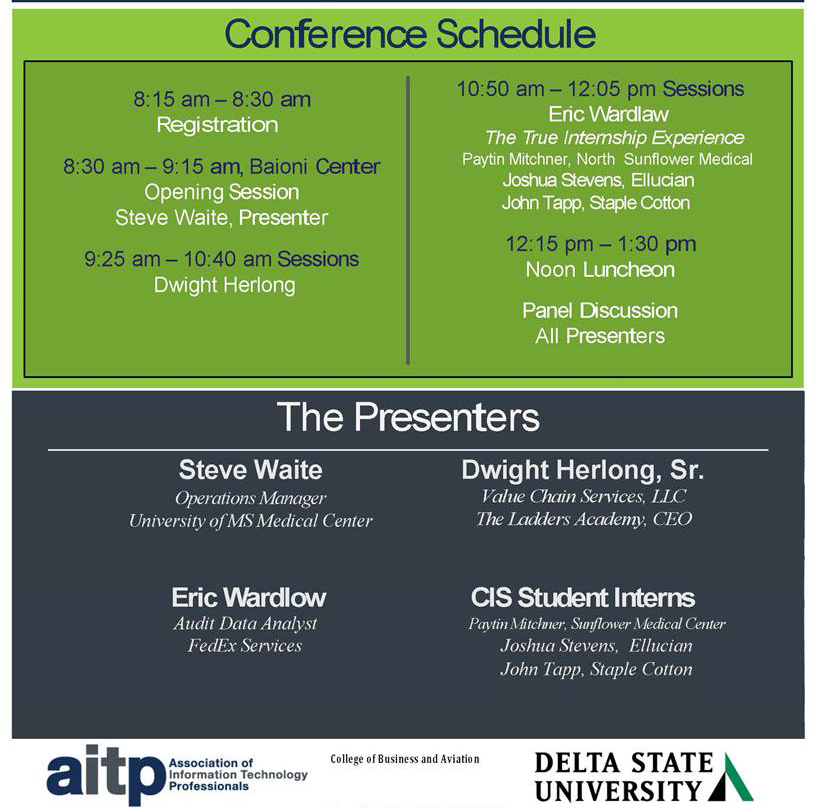 For more conference information, contact Byrd at hbyrd@deltastate.edu. Learn more about CIS at Delta State at http://www.deltastate.edu/college-of-business/acc-cis-fin.