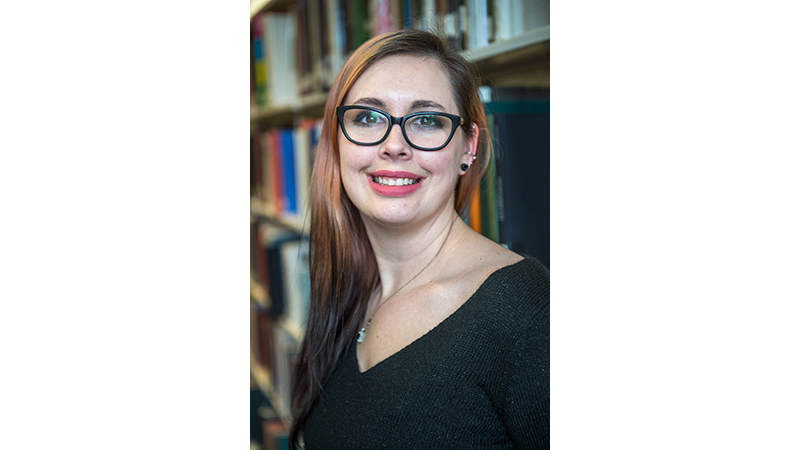 The Delta State University Staff Council recently honored Mallory Keown, library assistant in the serials department, as the December 2017 Employee of the Month.
Keown is in her second year working at the library.
"Thank you to whoever nominated me," said Keown. "I am truly honored to work with such amazing people."
In her free time, Keown enjoys movies, comics, table-top games and baking cupcakes. "Books, however, are my true escape," she said.
Made up of volunteers from the Staff Council, the Incentives & Recognition committee meets monthly to review nominations for the Employee of the Month award. The committee has been celebrating staff performance in this manner for over 15 years.
Delta State's Staff Council serves as a liaison between the administration and the staff to provide a formal process for staff to discuss issues involving university policies and procedures and to forward ideas, recommendations and opinions to the president.