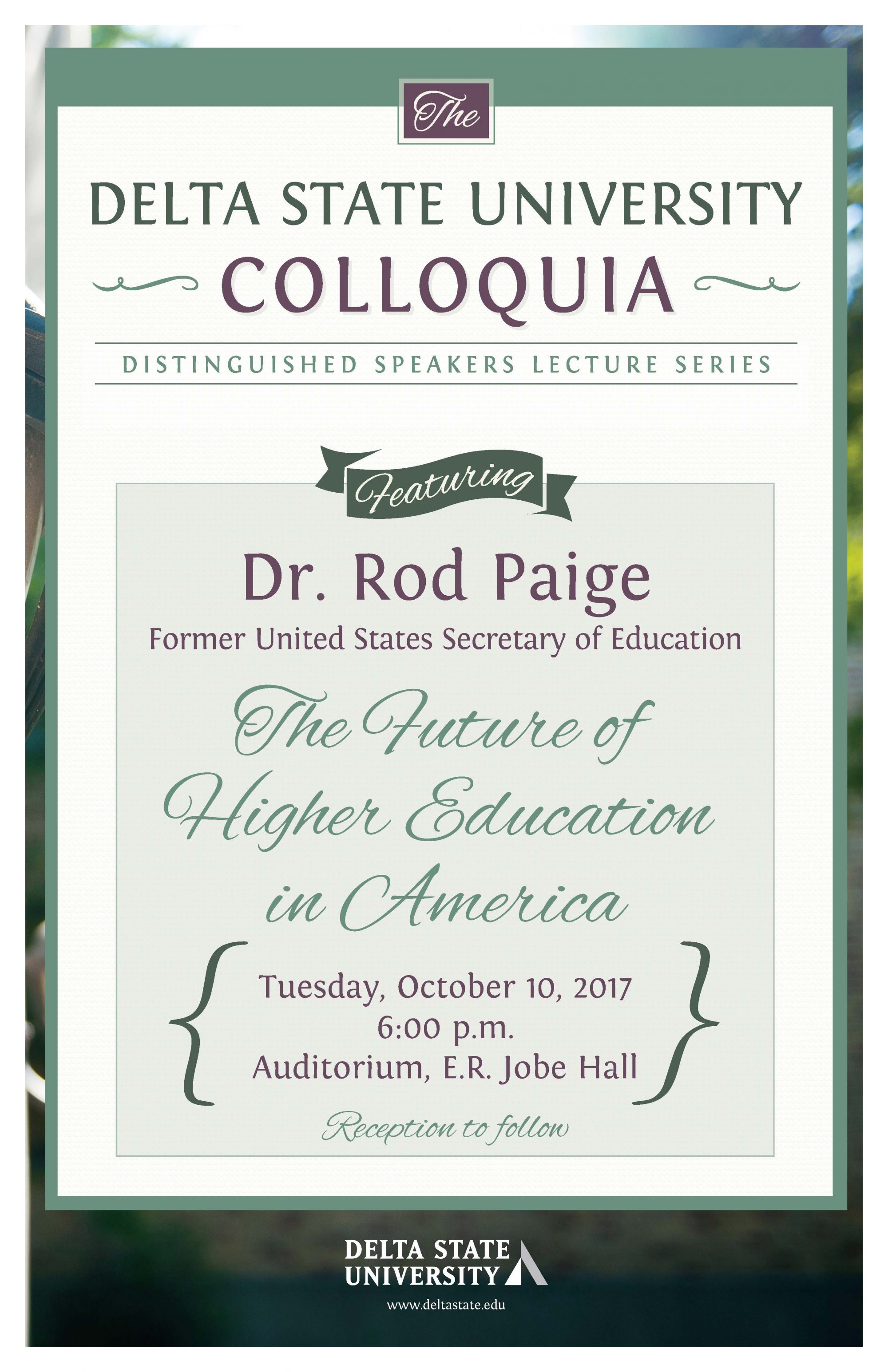 The Delta State University Colloquia Distinguished Speakers Lecture Series continues this semester featuring Dr. Rod Paige, the former United States Secretary of Education under President George W. Bush.
Paige's speech, titled "The Future of Higher Education in America," will begin at 6 p.m. Oct. 10, in the E.R. Jobe Hall Auditorium on campus.
Those unable to attend the event can view the live stream speech online through the university's official LiveStream channel: https://livestream.com/DeltaStateUniversity.
Paige served under Bush from 2001-2005. During his tenure, he helped create the No Child Left Behind Act, which was based in part on his work as superintendent of the Houston Independent School District. After the measure was signed into law in January 2002, Paige oversaw the new law's implementation.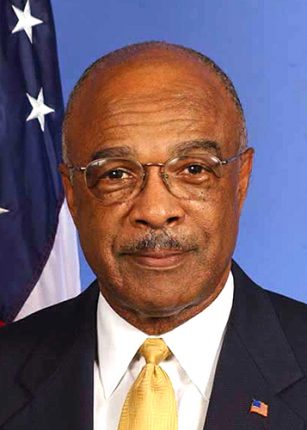 Born in Monticello, Mississippi, he is the son of public school educators. He earned a bachelor's degree from Jackson State University and master's and doctoral degrees in physical education from Indiana University.
Before beginning his career in education administration, he was a college football coach for two decades. In 1967, while coaching at historically black Jackson State University, his team played in a game that broke the color barrier at Veterans Memorial Stadium in Jackson.
Paige became superintendent of the Houston Independent School District in 1994, and was known for his successful leadership and innovative reforms as head of the large district. He also served as the dean of the College of Education at Texas Southern University.
He was the first African American and the first school superintendent to serve as education secretary. After leaving the Education Department, he became a public policy fellow at the Woodrow Wilson International Center for Scholars. He recently served as the interim president of his alma mater, Jackson State University.
Delta State President William N. LaForge established the colloquia program when taking office in 2013. The platform is an ongoing series of top-flight lectures and addresses featuring prominent speakers. William F. Winter, former Mississippi governor, was honored as the first speaker in 2013.
LaForge said the Distinguished Speakers Lecture Series is another commitment to bringing excellence to Delta State.
"The university colloquia program brings distinguished, high-profile professionals to campus who can share career and life stories with our students and faculty. A distinguished lecture series is one of the exciting features of a university, and we are fortunate to be able to host outstanding professionals such as Dr. Paige," said LaForge. "It especially allows our students and faculty to rub elbows with professionals and resources we sometimes have the rare opportunity to engage. Great universities have great programs, and this is one."
Learn more about the series at www.deltastate.edu/president/colloquia.
SaveSave