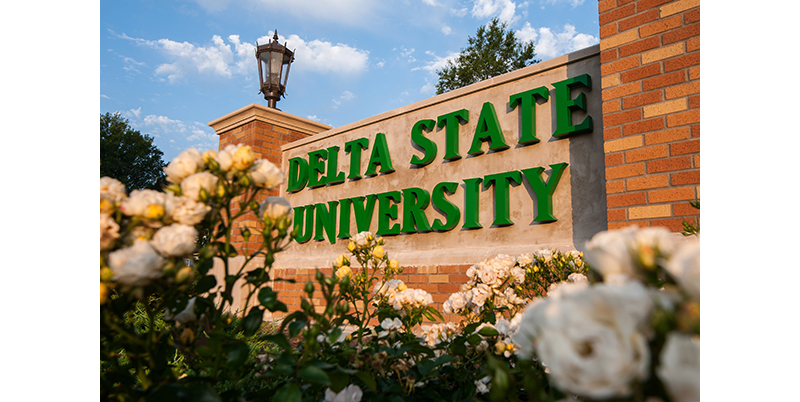 The Student Government Association Senate recently passed a bill that changed the title of Delta State University Homecoming Queen to Miss Green and White. In addition, there will be one male student elected to the Homecoming Court with the title of Mr. Green and White.
Both Mr. and Miss Green and White must be seniors who will be enrolled during the spring semester.
SGA President Ashley Griffin said the SGA felt titles of such a high honor should be recognized accordingly and should have certain benefits such as throwing out the first pitch of a baseball game, being recognized as campus-elected leaders at official university events, athletic functions, and in the local community.
As the official representatives of Delta State University's student body, Mr. And Miss Green and White will be required to identify and advocate for a platform, she added.
The Homecoming Court will consist of two female representatives for freshmen, sophomore, and junior classes, three female representatives for the senior class, and one male who had been selected as Mr. Green and White. This year, the Homecoming Court will be announced during the Valdosta Game on Oct. 21. All representatives will participate in the Homecoming Parade the morning of the Homecoming game on Nov. 11.
In keeping with Delta State tradition, Miss Green and White will not be announced until half-time of the Homecoming game. Miss Green and White would be one of the three senior maids.
The Mr. and Miss Green and White (formerly known as Mr. and Miss DSU) elections have typically been held during the spring semester. To replace the void that will be created by moving elections to the fall, this year SGA will implement a Statesman and Lady Statesman of the Year award. This person will be chosen through an application process that will decided upon by a panel of faculty and staff, administration, and students.  The winners of these awards will be recognized at the Hall of Fame dinner in May 2018.
Homecoming elections will be held on Oct. 16-18 in the first floor lobby of the Student Union. The winners of the elections will be announced during the football game against Valdosta on Oct. 21.