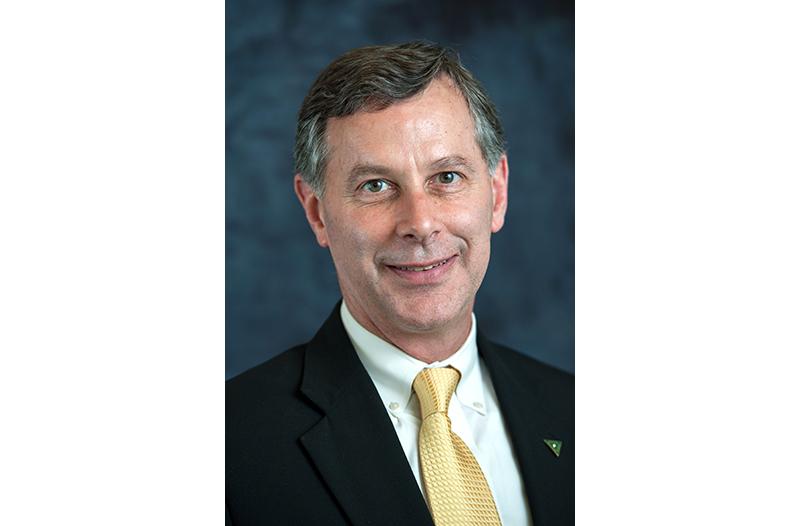 Delta State University President William N. LaForge and DSU Foundation President Tim Harvey recently announced that Keith Fulcher, executive director of Delta State University Alumni and Foundation, is moving into a new role as Special Assistant to the President for Donor Relations.
In the position, Fulcher will provide strategic leadership in support of the president for fundraising efforts around institutional initiatives of the highest value and priority to Delta State.
Reporting to LaForge and serving as a member of the Advancement Senior Leadership Team, Fulcher will develop and execute coordinated strategies aimed at maximizing the engagement and philanthropic support of the university's top prospective donors.
Fulcher has served in the executive director role for Alumni-Foundation since 2003.
"I am extremely pleased to continue my 21 years of service to Delta State University in this new role," Fulcher said. "Private support is key to the future of the University. It is my goal to identify, cultivate, and invite Alumni and friends to consider Delta State as one of their top charitable causes to support. Taking philanthropic giving to unprecedented levels will ensure that the quality of instruction that Delta State is known for is maintained and enhanced for future generations."
The news comes on the heels of Delta State announcing upcoming plans for a major private fundraising campaign. The campaign will allow Delta State to continue its efforts to boost student success and enrichment, academic excellence, and cultural and social heritage.
"As Delta State approaches the major endeavor of a fundraising campaign, we're making every effort to organize ourselves for success," said LaForge. "I am pleased to announce that Keith Fulcher will become the full-time Special Assistant to the President for Donor Relations. This move will allow Keith to focus on cultivation of donors and prospects, and to engage in the advancement of our capital campaign interests over the next several years. I am thrilled he has agreed to take on this new role, and I look forward to working with him."
Harvey is also thrilled with Fulcher's new responsibilities.
"This campaign will be one of the most significant initiatives in the 92-year history of Delta State, and having Keith focus all his energy and vast experience working directly with President LaForge on the campaign is critical in creating the results that will be crucial to Delta State for years to come."
Fulcher received his Bachelor of Science in Social Studies Education degree from Delta State in 1983 and a Master of Education in 1985, also from Delta State.
He will commence his new duties over the next few weeks during which time the management of the Alumni-Foundation office will transition to a visiting consultant, who will serve as Interim Executive Director through the end of the calendar year.  The consultant selected for the interim role is Patrick Hundley, and he joins Delta State from the REGISTRY for College and University Presidents, an organization that provides experienced higher educational professionals on a part-time basis.  Hundley will commence his duties next week.  University and Foundation officials will conduct a search later in the year for a permanent Executive Director.
To give to Delta State, visit deltastategiving.org.