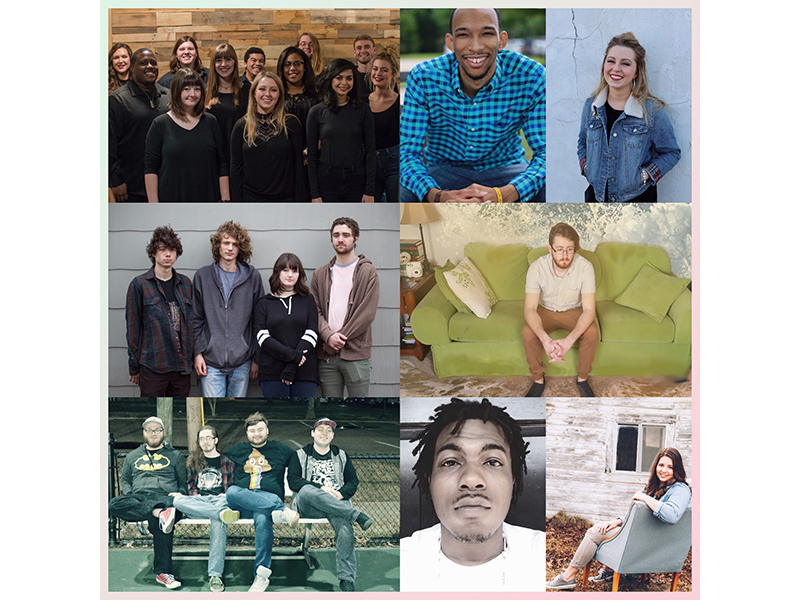 The Delta Music Institute entertainment industry studies program at Delta State University will host its first Senior Showcase on April 24 at 7 p.m. downtown on the Green Space in Cleveland to showcase the range of talent coming out of the DMI.
The Senior Showcase will promote original music by DMI students in the DMI Senior Project class by featuring performances from a diverse group of entertainers.
Included in the line-up are: Jessica Faith, Scott's House, Deering, Carrie Lynn, Mic Hargrove, From the Pier, Thomas Walker & the Garment of Praise Choir, and the DMI All-Stars, a select group of Delta State students who performed for Mississippi Night during GRAMMY® week in Los Angeles.
"This is the first semester that DMI has showcased all the students in the senior project class on one show, and I think the public will be really impressed with the depth and diversity of talent on the show," said DMI Director Tricia Walker. "And in the collaborative nature of the DMI, students in the Live Event practicum course, under the direction of Charly Abraham, will be managing the event and handling all production for the show."
Kacee Russell, lead singer and songwriter for the band Scott's House, said, "I'm excited to show everybody a few of the songs Scott's House has been working on, and it's cool that the DMI seniors will get to show off their hard work to people who might not normally come out to a show. It's going to be a good ole time."
The showcase is free and open to the public, and concessions will be available for purchase from the Levee Break Grill and Delta Dairy. Attendees are advised to bring a lawn chair or blanket for seating.
The DMI is an independent center of study under the College of Arts and Sciences at Delta State University, offering a bachelor's degree in Entertainment Industry Studies. The focus of the DMI is to provide students with a broad and thorough education in the technological, creative, and business areas of the music and entertainment industry. For information, visit http://dmi.deltastate.edu.