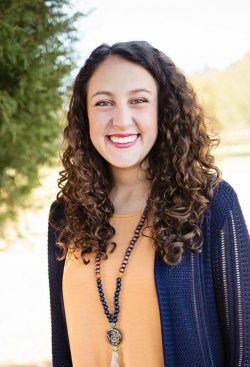 Allie Rose Parker, Student Government Association president at Delta State, recently became the first student member of the Board of Directors for the Cleveland-Bolivar County Chamber of Commerce.
Parker was appointed to the position at the recommendation of Board President Heather Robinson '01, '03. She will begin her duties next month.
"This is a special opportunity for me because I have the chance to interact with some of the people who work so hard to make Cleveland the awesome city that it is," said Parker. "As a student, I feel that I'll be able to learn from these men and women and gain experiences and knowledge for the future."
"Cleveland is a unique city because the residents here care so deeply about DSU," she added. "With this position, I hope to involve the city even more with events happening on our campus. Community events are such a big thing in Cleveland, and with the city and Delta State working together, I think we will see some really great things accomplished."
Chamber Executive Director Judson Thigpen '78 said he's thrilled to bring a student voice on board.
"We feel a strong bond with Delta State, especially with the faculty and staff, and we wanted to become more mindful of the things students would like to see," said Thigpen '78. "We really value Allie Rose's input as she represents the student body, and we expect that each year the SGA president would serve this role for the Chamber."
Dr. Vernell Bennett, Delta State's vice president of Student Affairs, said this is the perfect opportunity for Parker to strengthen the university's bond with the community.
"This is a great opportunity for Allie Rose and very insightful of the Chamber to include the student voice on its board," said Bennett. "In doing so, I believe they'll see a marked increase in DSU students being engaged in their programming and activities. I think it's mutually beneficial because it allows both entities to capitalize off of the strengths of the other. DSU students will benefit from the Chamber's programming, services, networking opportunities and possible merchant mentorships."
Bennett noted that this has become a semester of firsts for Parker. She also became the first Delta State student to have voting privileges on the President's Cabinet.
Delta State President William N. LaForge echoed Bennett's praise for this opportunity.
"We're very moved that the Cleveland-Bolivar County Chamber invited our SGA president to be on the board," said LaForge. "Just as Allie Rose will serve on the President's Cabinet, now the Chamber has the benefit of student input for the community. It's a wonderful illustration of town-gown relations and the engagement of students who have very important perspectives. She will be a great member of their board."
Follow all Delta State news at www.deltastate.edu.