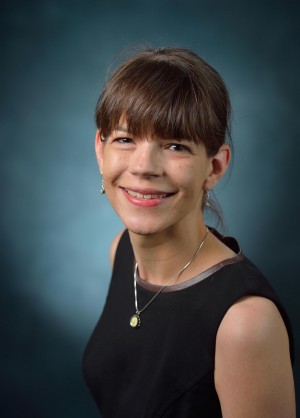 Delta State University recently named Jennifer Phillips Farish, a Delta native, as the new director of the department of Communications and Marketing. Farish begins her new role Aug. 10, and will continue an effort to boost the university's media presence.
Farish comes with a wealth of experience working in the media, having previously served as the associate director of public relations at the University of Mississippi.
"I'm excited about working with all of the great people at Delta State and about the amazing things that are happening on campus and in Cleveland," said Farish. "I grew up in the Delta and I'm thrilled to be returning home to work with an outstanding communications staff during such an exciting time in the university's history."
Farish will work with departments campus-wide to get the word out to local, state and regional media sources about the exciting programs and activities taking place at Delta State. Dr. Michelle Roberts, vice president for University Relations and Chief of Staff, is thrilled to welcome Farish as part of the university team.
"Jennifer is joining an outstanding team of communications and marketing professionals who work tirelessly to promote the Green and White," said Roberts. "The combination of Jennifer's experience, enthusiasm and her Delta roots made her the ideal choice for the position. I was very impressed with Jennifer's diverse skillset. She brings more than a decade of media relations experience, as well as a wealth of knowledge and skills in marketing and communications.
"I am confident that Jennifer and her team will be effective in expanding our efforts to spread the word about the great things happening at Delta State, and will be able to garner greater exposure for the university."
Farish said she's looking forward to partnering with leaders across campus to help expand Delta State's prominence in the world of higher education.
"There are a lot of different pieces to communications at a university — from internal campus announcements and campaigns to national advertising and fundraising," said Farish. "There already is a great staff and system in place to handle all of that, so my ongoing goal will be to make communications within Delta State convenient and effective for our campus community and to continue to enhance the visibility and reputation of Delta State across the country.
"One of my first specific goals is to work with campus leaders to develop a long-term plan that will build on the communications and marketing already in place and to guide communications over the next few years."
Before her previous role at Ole Miss, Farish worked in a number of media positions at the university, including associate director of integrated marketing, associate director of external media relations, manager of earned media, communications specialist and editor of the UM Lawyer.
She also has years of experience as a newspaper reporter working for The Northeast Mississippi Daily Journal in Tupelo, Miss. and The Daily News Journal in Murfreesboro, Tenn.
Farish received her bachelor's from Ole Miss majoring in both English and Journalism.
To stay current with all Delta State University news, visit www.deltastate.edu.