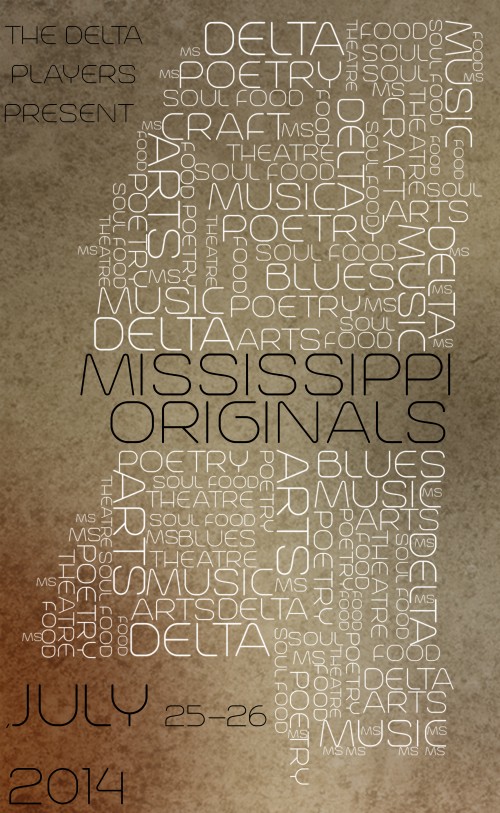 The Delta Players will present a mini-festival of summer theatre right here in the Delta on July 25-26. There will be two shows: "Fables From Around the World," and the titular piece, "Mississippi Originals."
"Fables From Around The World," is adapted from the classic fables "Anansi the Spider," "The Emperor and the Nightingale" and "Rikki Tikki Tavi." It is directed by Amber Wolfe as a delightful show for all ages.
"With a cast comprised of both children and adults, including Delta State students, community members, and even a visiting Robertson Scholar, this is sure to be an enchanting event for the entire family," said Michael Ewing, instructor of communication studies and theatre arts and co-director of The Delta Players.
A free performance will be presented July 25 at 1 p.m. at the Robinson Carpenter Public Library in Cleveland, and a paid performance will be offered July 26 at noon in Jobe Hall Auditorium on Delta State's campus for $5.
"Mississippi Originals" is a new edition of the Delta Players' Variety Show that focuses on material written, crafted, adapted and/or reinterpreted by Mississippians. Featuring stories, monologues, sketches, songs and poetry, this fan favorite will take place at Hey Joe's on July 25 and July 26 at 10 p.m. There will be a $5 cover charge, and the show is recommended for mature audiences.
Contact Ewing at 662-846-4075 for more information.