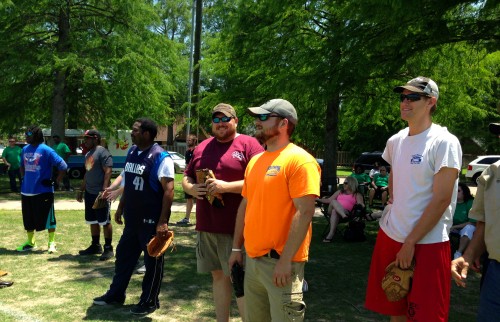 This year's theme for Staff Development Day was "Pay It Forward: Service Over Self." According to Robin Boyles, Staff Council chair, the theme was chosen for two reasons — to acknowledge and celebrate staff contributions of service to the university and community through projects such as Feed-A-Family, Statesmen for Louisville and Relay for Life, and to perform a collective assessment of the attitude of service in day-to-day work.
Following a breakfast provided by Ellucian, a video inspirational message from President LaForge was viewed and Boyles opened the day's events with a discussion of theme and the reasons behind it. The Years of Service awards were presented by chair of the Incentives and Recognition Committee Bert Herbison and Vice President of Student Affairs Wayne Blansett. Keynote speaker Samuel Jones provided a lively and motivating presentation on customer service and service to others.
Lunch was served by the President's Cabinet in Young-Mauldin Cafeteria, and afternoon team building activities were held at the Delta State Fitness Trail.
Door prizes were provided by community businesses to give away to staff. Delta State's Relay For Life team, Fighting Okra Takes On Cancer, raised $236 throughout the day by selling additional door prize tickets and raffle tickets for select items.
The annual event takes place each spring, and members of the committee on Staff Council will prepare for another development day in 2015. Staff Council serves as a liaison between the administration and the staff to provide a formal process for staff to discuss issues involving university policies and procedures and to present ideas, recommendations and opinions to the president.