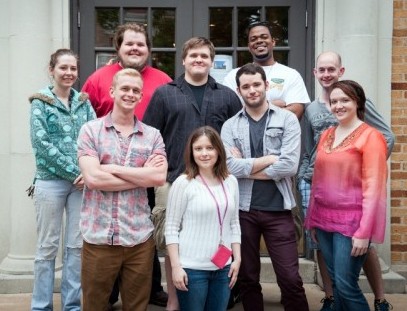 The Delta State Department of Art will feature the works of 11 art majors in the Senior Thesis Exhibition that will open May 10 with a reception at the Wright Art Center Gallery from 2-4 p.m.
The community is invited to attend the opening reception and view the exhibition that will be on display through June 27.
Senior art students include: Mallory Slaughter of El Dorado, Ark., William Iles of Tullahoma, Tenn., Allen Morris of Cleveland, Mary Pell of Water Valley, Alyssa Cobb of Ruleville, Adame Horne of Yazoo City, Brian Adams of Oxford, Jason Poole of Greenville, Charles Taylor of Greenville, Tori Jenkins of Lawton, Okl., and Jesse Flowers of Greenville.
Gallery hours for the interim period and during the summer are 8 a.m. – 4 p.m. Monday through Friday. For more information, please call the Department of Art at 662-846-4720.