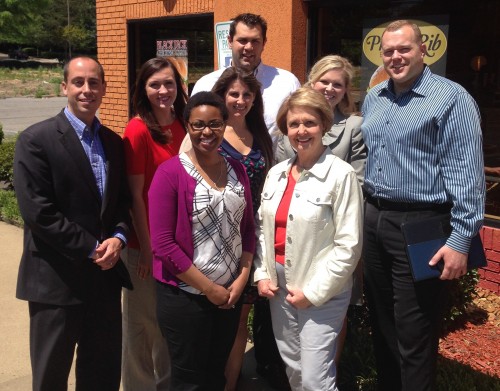 The Delta State University Alumni Association will travel to Memphis for the annual Memphis Area Alumni Chapter Event on May 27 at the Wiseacre Brewing Company. Social hour begins at 5:30 p.m., followed by university updates at 6:30 p.m. Food is being prepared by the Central BBQ Food Truck.
"We are looking forward to this great event to celebrate new growth in Memphis with our fellow Delta State University alumni," said Joel Mosby '01, president of the Memphis chapter.
The Alumni-Foundation staff will provide updates from campus. Prospective students of Delta State are welcome to attend and will be guests of the Alumni Association. Alumni and friends from Desoto County are also welcome to attend. Dress is Delta casual.
To register for the event, visit www.deltastategiving.org/alumniassociation/memphisalumnievent or call 662-846-4660.
To stay up to date on the Alumni Association's activities, follow these social media sites: Facebook (Statesmen Graduates), Twitter (@DSU_Alumni), Tumblr (www.dsualumni.tumblr.com), LinkedIn (DSU alumni), Instagram (dsualumni) and You Tube (dsualumni1). Join the event on Facebook – Statesmen Graduates, Memphis Area Chapter Annual Meeting. Save the dates for Pig Pickin' (September 27) and Homecoming (November 15).