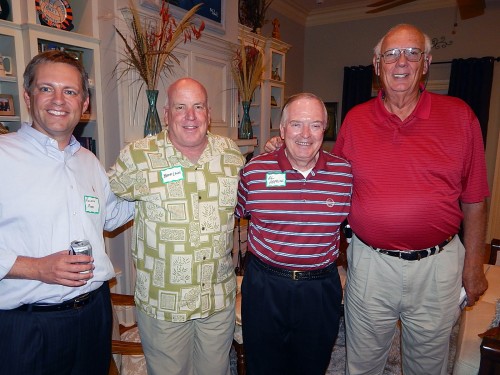 The Delta State University Alumni Association will travel to Gulfport May 22 for the annual Gulf Coast Alumni Chapter Event. This year's meeting will take place at the Bayou Bluff Tennis Club. The registration and social will begin at 6 p.m., followed by dinner and the program at 6:30 p.m.
Director of Career Services Davlon Miller will be the featured guest from the university, along with Alumni-Foundation staff and other guests from campus. The cost is $15 per person and $25 per couple and dress is business casual. Prospective students of Delta State are welcome to attend and will be guests of the Alumni Association.
"The Gulf Coast Alumni Chapter looks forward to the many faculty and staff who will be attending this year's Delta State University Alumni meeting," said Brett Walker, president of the Gulf Coast chapter. "I encourage all alumni and friends to attend and fellowship on what we expect to be a beautiful day on the coast."
To register for the event, visit www.deltastategiving.org/alumniassociation/gulfcoastchaptermeeting or call 662-846-4660.
To stay up to date on the Alumni Association's activities, follow these social media sites: Facebook (Statesmen Graduates), Twitter (@DSU_Alumni), Tumblr (www.dsualumni.tumblr.com), LinkedIn (DSU alumni), Instagram (dsualumni) and You Tube (dsualumni1). Save the dates for Pig Pickin' (September 27) and Homecoming (November 15).