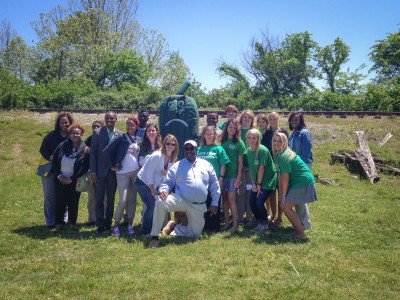 The Delta State University Alumni Association recently attended the 2nd Annual Coahoma County College Day. The event was established to recognize graduating seniors from all four high schools located in Coahoma County who will be attending both two-year and four-year colleges in the fall.
Alumni Association staff Jeffrey Farris and Jordan Thomas, along with admissions recruiter Katelyn Hulett, set up a tent with Delta State gear for incoming students, as well as alumni from Coahoma County who attended the event. The Fighting Okra also stopped by for the party.
"The event was a huge success and the Alumni Association looks forward to supporting this event in the future," said Thomas.