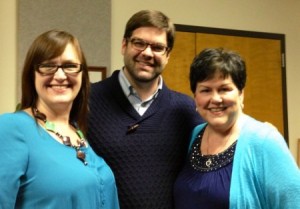 The Department of Music at Delta State University will present "Come to the Cabaret" on April 14 at 7:30 p.m. in the Recital Hall of the Bologna Performing Arts Center, featuring music voice faculty Mary Lenn Buchanan and Chad Payton along with pianist Karen Fosheim.
The trio will perform a variety of repertoire from Broadway and jazz standards, including music from Showboat, The Frogs, Cabaret, The Taxi Cabaret, The Secret Garden, Good News and  a few surprises.
The event is free and open to the public.  For more info call the Delta State University Department of Music 662-846-4615.