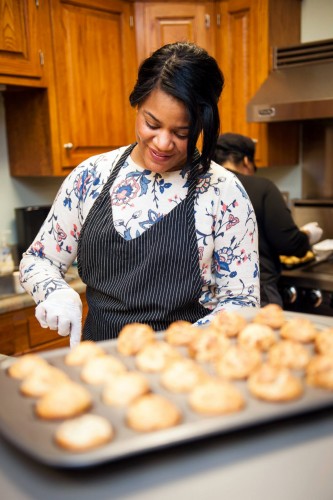 ServSafe® Food Safety Program for Managers is a certification course developed by the Education Foundation of the National Restaurant Association and will be offered on campus on May 19.
This course is designed for food service managers and supervisory staff in restaurants, hospitals, nursing homes, child care facilities and other food-handling establishments.  The program blends the latest Food and Drug Administration food code, food safety research and years of food sanitation training experience. Managers learn to implement essential food safety practices and create a culture of food safety. All content and materials are based on actual job tasks identified by food service industry experts.
The course will take place in Ewing Hall Room 149B, the Ada Swindle Mitchell Foods Laboratory, from 8 a.m. to 6 p.m. and includes certification examination.
There is a registration fee of $135 per person, which covers the cost of educational materials, testing supplies and a meal provided during the full-day class. The registrant must attend all sessions in order to complete the course. Class size is limited to 20, and pre-registration is required by Friday, May 9. To register, please contact Marilyn Read in Delta State's Office of Continuing Education at 662-846-4874 or mread@deltastate.edu.
This course is co-sponsored by the Division of Family and Consumer Sciences and the Continuing Education Department at Delta State.  The course is taught by Virginia Webb, PhD, RD, a faculty member at Delta State.