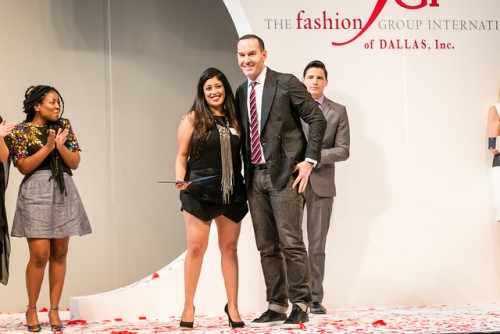 In the College of Education and Human Sciences at Delta State, students in the fashion merchandise program in the Division of Family and Consumer Sciences recently received high recognition and top awards.
Noori Bartolome, senior from Greenville, has been recognized as one of the top five designers for the Apparel Design Competition at the Dallas Fashion Career Day sponsored by Fashion Group International. Her garments were shown on the runway along with two other Delta State students' work. They were Maurice Funderburg, a senior from Greenwood, and Sammuel Parti, a senior from Clarksdale.
There were 560 entries in various apparel/design categories submitted to the annual competition, which is a record number. Only one third of the entries were selected for the runway and fewer than five percent of the student designers received awards.
Funderburg also recently won third place in the student merchandising and design competition at the Mississippi Association of Family and Consumer Sciences conference in Raymond. His culturally inspired menswear outfit was shown on the runway at the Dallas Apparel Design Competition.
The Bachelor of Science degree in Family and Consumer Sciences at Delta State offers concentrations in Child Development, Fashion Merchandising and Nutrition/Dietetics. The mission of the division is to provide professional education in Family and Consumer Sciences, to provide complementary educational experiences for other disciplines and to improve individual's opportunity for developing competencies that enhance the quality of life.
For more information, please contact 662-846-4322.