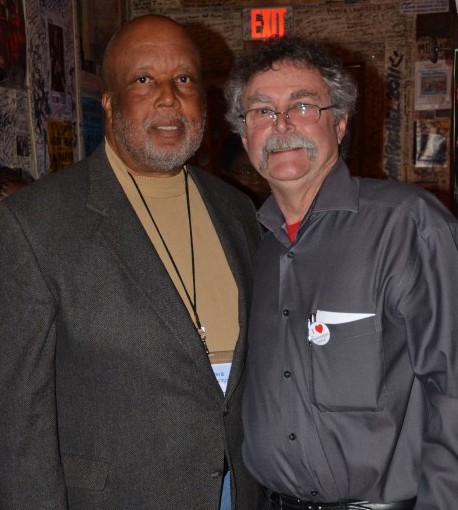 Dr. Luther Brown, director of The Delta Center for Culture and Learning, recently had the opportunity to address a group of 150 Congressmen, Senators and their staff members as part of the Faith and Politics Institute 2014 Congressional Civil Rights Pilgrimage.
Dr. Brown spoke to the group during their lunch at Ground Zero Blues Club in Clarksdale.  He was preceded by Congressman Bennie Thompson, 2nd Mississippi Congressional District. Following his comments on the history and culture of the Delta, Dr. Brown introduced the Poet Laureate of the United States, Natasha Trethewey.
For more information on the Delta Center for Culture and Learning, call 662-846-4311.