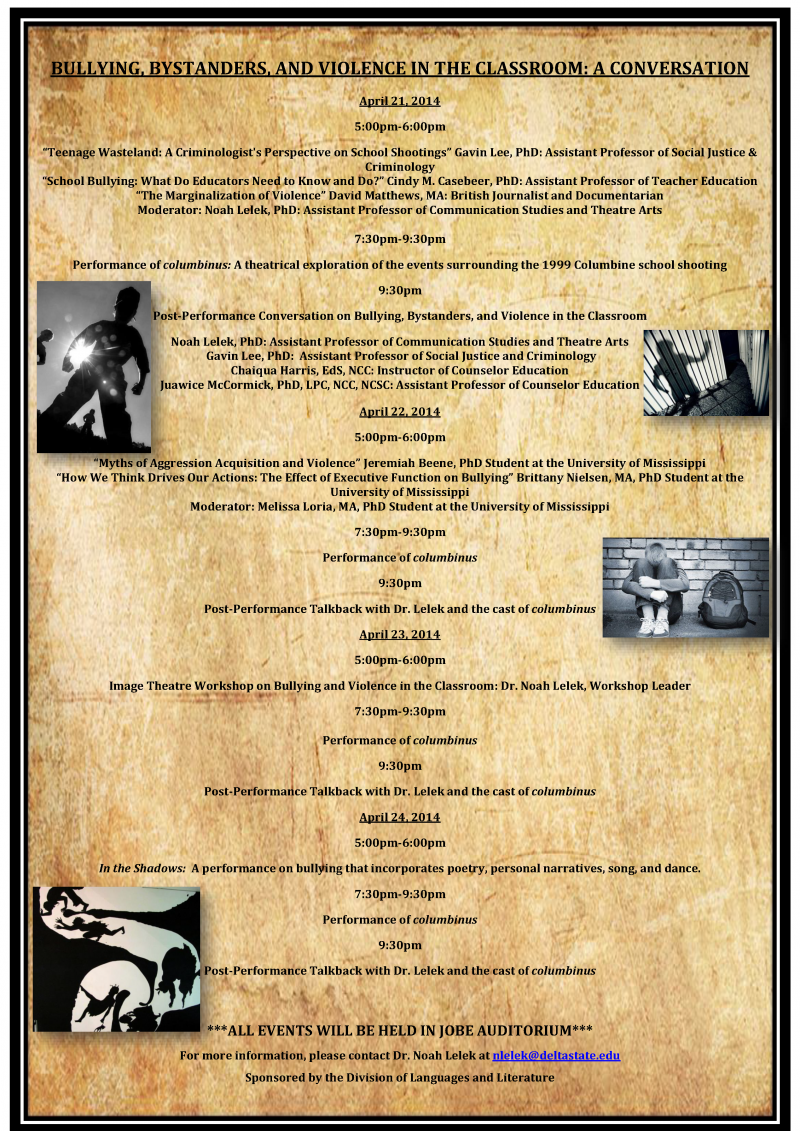 The Division of Languages and Literature at Delta State is sponsoring a conference on bullying and school violence in conjunction with performances of Columbinus.
Through lectures, workshops, conversations and performances, "Bullying, Bystanders, and Violence in the Classroom: A Conversation" aims to increase dialogue about what educators and students can do to curb bullying and school violence.
On April 21 and 22, the conference will feature academic lecture and discussion focused on various topics surrounding bullying and school violence. Dr. Noah Lelek, assistant professor and program coordinator of communication studies and theatre arts at Delta State University, will lead a workshop on bullying using Image Theatre techniques on April 23. The conference will conclude April 24 with students performing poetry, songs and dance about victims of bullying and bullies. All events will be from 5-6 p.m. in Jobe Hall Auditorium.
There will be a reception following the lecture on April 21. For more information contact Dr. Noah Lelek at nlelek@deltastate.edu.