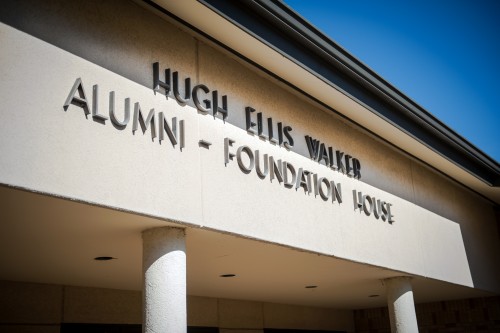 The Delta State University Alumni Association will host its annual South Delta Alumni Chapter Event on March 24 at the No Smoking Smoke House in Yazoo City.
The social begins at 6 p.m. followed by dinner and a brief program at 6:30 p.m. The dinner is being catered by Ubon's Barbecue.
President William N. LaForge will give updates from campus along with Alumni and Foundation staff. This year's South Delta Chapter officers are president Jamie Wallace '04 of Yazoo City and vice president Jody Perkins '00 of Anguilla.
Tickets are $12 for one person or $20 for two people and can be purchased at the door or pre-purchased by contacting the Delta State Alumni Association at 662-846-4660 or www.deltastategiving.org/alumniassociation/southdeltachaptermeeting.
Prospective high school and transfer students from the area are encouraged to attend and will be guests of the Alumni Association.
Join the event on Facebook at South Delta Alumni Chapter Annual Meeting. To stay up to date on the Alumni Association's activities, follow these social media sites: Facebook (Statesmen Graduates), Twitter (@DSU_Alumni), Tumblr (www.dsualumni.tumblr.com), LinkedIn (DSU alumni), Instagram (dsualumni) and You Tube (dsualumni1). Save the dates for Pig Pickin' (September 27) and Homecoming (November 15).