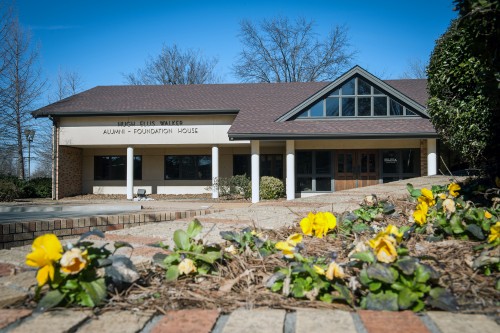 The Delta State University Alumni Association has announced the Northeast MS Alumni Chapter Meeting scheduled for March 27. The event will be held at the office of Prewitt Group, P.A., which is located at 215 North Church St. in Tupelo. The social will begin at 6 p.m. followed by dinner catered by BBQ by Jim at 6:30 p.m.
Delta State President William N. LaForge provide university updates along with Alumni-Foundation staff members.
The cost for the meeting is $12 per person or $20 per couple. Tickets can be purchased at the door or pre-purchased by contacting the Delta State Alumni Association office at 662-846-4660 or www.deltastategiving.org/alumniassociation/tupelochaptermeeting. Prospective high school and transfer students from the area are encourage to attend and will be guests of the Alumni Association.
Join the event on Facebook: Northeast Alumni Chapter Meeting, Statesmen Graduates. To stay up to date on the Alumni Association's activities, follow these social media sites: Facebook (Statesmen Graduates), Twitter (@DSU_Alumni), Tumblr (www.dsualumni.tumblr.com), LinkedIn (DSU alumni), Instagram (dsualumni) and You Tube (dsualumni1). Save the dates for Pig Pickin' (September 27) and Homecoming (November 15).