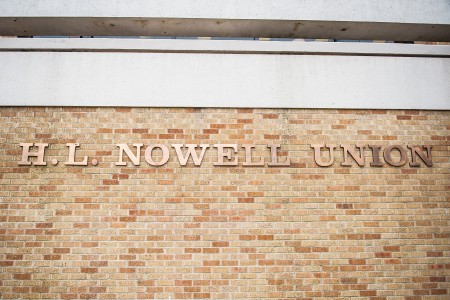 Delta State University's Administrative Staff Council is seeking nominations for The H.L. Nowell Outstanding Support Staff Award, which will be announced and presented during commencement exercises to be held on May 10 in Walter Sillers Coliseum.
Criteria for selection include 10 consecutive years of service as a full-time support staff member, as of April 1 of each year. Nominations will be accepted from students, faculty, staff, alumni and friends of Delta State on an annual basis and will be received by the vice president for Student Affairs, permanent chair of the Award Committee.  The committee consists of staff employees from the university. The deadline for nominations is March 10.
Faculty, students, alumni and other interested parties may submit nominations for the award, donated by members of the Nowell family and named in honor of the longtime Delta State employee. The recipient receives a cash award and a plaque commemorating the award.
Nominations can be submitted by email to Dr. Wayne Blansett wblanset@deltastate.edu or in writing to:  Dr. Wayne Blansett, Vice President for Student Affairs, Box 3135, Delta State University, Cleveland, MS 38733.