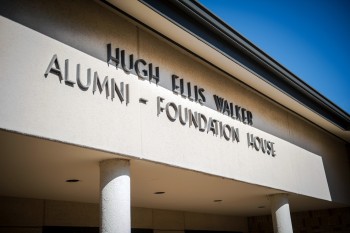 The Delta State University Bolivar County Alumni Chapter will hold its fourth annual Bolivar County Alumni Night at Walter Sillers Coliseum this Thursday, Feb. 27 when the Lady Statesmen and Statesmen basketball teams host Valdosta State University at 5:30 and 7:30 p.m.
"Alumni night is a great time for our local alums to come out and support our student athletes and to catch up with each other," said Ann Marie Pate, Bolivar County Chapter president. "Both our men's and women's basketball teams are really giving us something to be excited about this year, and we hope to see everyone there Thursday night."
The Alumni Association will set up tents in front of Walter Sillers Coliseum to give out gifts to alumni who update their information. Those who provide updates will have their name put in a drawing to win a free night stay at the Alluvian in Greenwood. Active alumni members in attendance who update their information will have their name put in the drawing twice. Inactive members will have the opportunity to join the Alumni Association on site.
For more information, contact the Alumni Association at 662-846-4660. To stay up to date with Alumni Association's activities, follow these social media sites: Facebook (Statesmen Graduates), Twitter (@DSU_Alumni), Tumblr (www.dsualumni.tumblr.com), LinkedIn (DSU alumni), Instagram (dsualumni) and You Tube (dsualumni1).