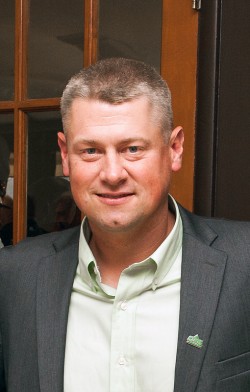 The Delta State University Alumni Association will host a social in Natchez on Feb. 27 at Andrew's Tavern from 5-6:30 p.m. There is no cost for the event, dress is casual and it is open to all alumni and friends of Delta State. Head football coach Todd Cooley will be at the social as well as Alumni-Foundation staff.
The event is in conjunction with the Miss-Lou Chapter of The National Football Foundation 33rd Annual Awards Banquet, which will follow the social at 7 p.m. at the historic Natchez Eola Hotel. The guest speaker for the banquet will be Cooley. Tickets for the banquet are $25.
For more information, contact the Alumni Association at 662-846-4660. To stay up to date with Alumni Association's activities, follow these social media sites: Facebook (Statesmen Graduates), Twitter (@DSU_Alumni), Tumblr (www.dsualumni.tumblr.com), LinkedIn (DSU alumni), Instagram (dsualumni) and You Tube (dsualumni1). Join the Facebook event at Statesmen Graduates – Southwest Alumni Chapter Social (https://www.facebook.com/events/611668028887078/).