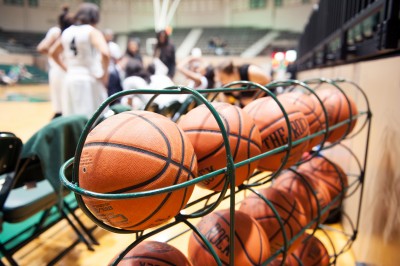 The Delta State Alumni Association is teaming up with the Left Field Crew to tailgate this Saturday, Feb. 1 before the home basketball games between Delta State and the University of Alabama at Huntsville. The Alumni Association tent will be set up in front of the Walter Sillers Coliseum at 12:30 p.m. for fans to drop by for a visit and to grab a snack. The Alumni Association will be handing out pompoms to guests and anyone who brings a prospective student will receive a special gift.
The women's game will tip off at 2 p.m., and the men's basketball team follows at 4 p.m. The Statesmen and Lady Statesmen are both performing at high levels. The men's team is 16-2 overall and 9-1 in conference play, while the women are 14-2 overall and 9-1 in conference play.
The Delta State University Athletic Department will also host Dollar Day on Saturday. Tickets for the games will be $1 and fans can enjoy $1 hot dogs, popcorn and drinks. The Delta State Student-Athlete Advisory Committee will host its annual silent auction featuring items such as lunch with a football player, golf hats, sweatshirts, handmade crafts and more. Bidding will open at tipoff of the women's game and will close at the halftime of the men's game.
To stay up to date with Alumni Association's activities, follow these social media sites: Facebook (Statesmen Graduates), Twitter (@DSU_Alumni), Tumblr (www.dsualumni.tumblr.com), LinkedIn (DSU alumni), Instagram (dsualumni) and You Tube (dsualumni1).