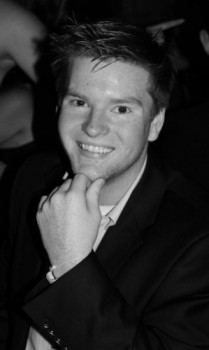 The Delta State University Department of Music will present Joshua Terry in his senior recital on Tuesday, Feb. 4 at 7:30 p.m. in the Recital Hall of the Bologna Performing Arts Center. The recital is free and open to the public.
Terry, a senior vocal performance major from Olive Branch, is the son of Keith and Patricia Terry. He studies with Dr. Chad Payton, assistant professor of music at Delta State University. Since entering Delta State in 2009, he has been involved in Delta State Chorale and Chamber Singers, the Delta State Opera Theatre, Greenville's Delta Center Stage and Cleveland's Delta Choral Union since its reforming, as well as an instrumentalist in Delta State's Wind Ensemble, Symphonic Band, Jazz Band, "World's Most Annoying" Pep Band and the "Pride of the Delta" Marching Band.
His accomplishments include first place at the National Association of Teachers of Singing (NATS) Southern Regional competition in 2013 and finalist in the 2010 statewide NATS competition. Terry has also performed as a guest soloist in various churches in Cleveland, Boyle, Greenwood and Clarksdale as an instrumentalist (trumpet) and vocalist. He currently serves as the children's choir director at Our Lady of Victories Catholic Church in Cleveland.
Terry will be performing compositions by Scarlatti, Schubert, Mozart, Poulenc, Gordon, Bernstein, Gurney and Brown.
For more information on the Department of Music and bands at Delta State, please contact 662-846-4615.