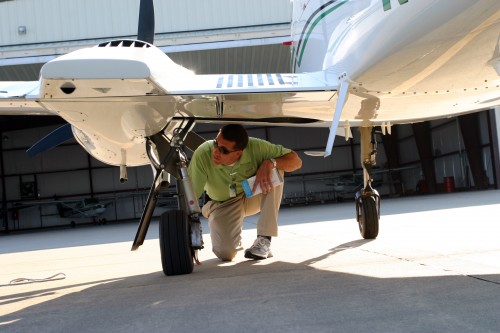 Delta State University's Department of Commercial Aviation was recently approved by the Federal Aviation Administration (FAA) to certify its graduates for an Airline Transport Pilot (ATP) certificate with reduced Aeronautical Experience.
Julie Speakes, chair of the Department of Commercial Aviation, said Delta State becomes one of about 30 schools in the nation to offer this certification.
"This is an accomplishment and a validation by the FAA as to the quality education we provide our students," said Speakes. "Further, this will help our students get jobs faster with the regional air carriers."
Graduates of an institution that has received this FAA authorization may be eligible to apply for a restricted privileges ATP certificate.
Those interested in receiving the R-ATP designation may email cavinfo@deltastate.edu. An application and directions will be emailed to start the process.
Delta State University offers the only four-year degree in commercial aviation in the state of Mississippi. The bachelor in commercial aviation is Flight Operations and Aviation Management. Starting in the fall of 2014, the aviation management major will offer a track in logistics management.
For more information, contact the CAV Department at cavinfo@deltastate.edu, call 662-846-4205 or visit http://www.deltastate.edu/college-of-business/commercial-aviation.