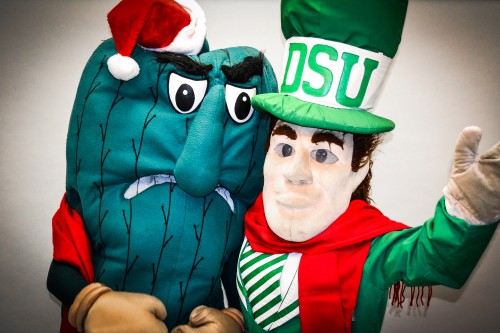 The Staff Council at Delta State University continues to work hard at helping others this holiday season. The Staff Council Projects Committee is sponsoring the DSU Toy Drive to benefit children in Bolivar County.
Each Delta State department is being asked to provide three unwrapped gifts appropriate for newborn children all the way up to 12 years old. The toys will be provided to the Bolivar County Family and Children's Services for distribution.
Recommended gifts include games, books, dolls, trucks, educational items, school supplies, action figures and play sets.
Robin Boyles, chair of the Staff Council, said this is a fitting way to spread holiday cheer.
"By holding a toy drive, we feel this will give more departments and groups across campus an opportunity to participate," she said. "If you are looking for a way to help others during this season of giving, this is your chance. We will wrap the gifts before taking them."
Last year, the Staff Council collected Christmas gifts for 15 children through the Department of Human Services with a program called Adopt a Child Toy Drive.
"By altering the program this year, we hope to provide gifts to many more families and children than we have before," said Just Chandler, chair of the Projects Committee. "This way the university will be able to impact a greater number of people throughout our community beyond just the 15 we sponsored last year."
Departments are asked to deliver their unwrapped donations to office 234 in Kent Wyatt Hall by noon on Dec. 6.
For questions or more information, contact Chandler at 662-846-4052 or jchandler@deltastate.edu.