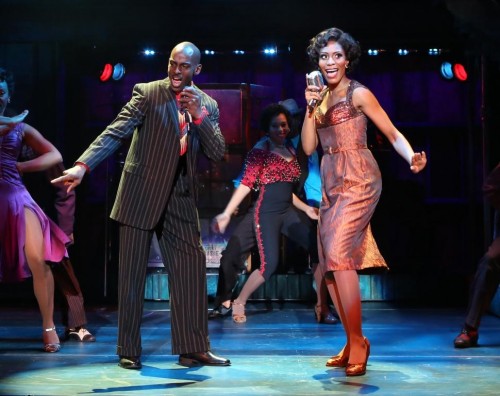 "MEMPHIS" the musical, winner of the 2010 Tony Award for Best Musical, will be showing at the Bologna Performing Arts Center (BPAC) on Nov 24.  To get in the " MEMPHIS" spirit, the BPAC is hosting a dinner prior to the show to give attendees a fun taste of Memphis style barbeque.
The BPAC is teaming up with award-winning Ubon's Barbeque of Yazoo to offer theater patrons a new twist on pre-show dining. Ubon's will offer $15 plate dinners that feature a pulled pork sandwich, Polk's sausage, three sides, dessert and a drink. Since 1989, Ubon's has won 29 Grand Championships for their barbeque. At the annual Memphis in May BBQ World Championships, Ubon's has had one first place, three top-3 and 10 top-10 finishes.
BPAC patrons are encouraged to partake in this special pre-show dinner. The meal will be served outside of the BPAC from 4:30-6:15 p.m., and the show will begin at 7 p.m.
Don't miss out on the hit Broadway musical and award-winning barbeque in one special night at the BPAC! Tickets for "MEMPHIS" the musical and the pre-show BBQ dinner can be purchased by calling the Ticket Office at (662) 846-4626. Dinner tickets must be purchased in advance.