Alumni Association to host football viewing party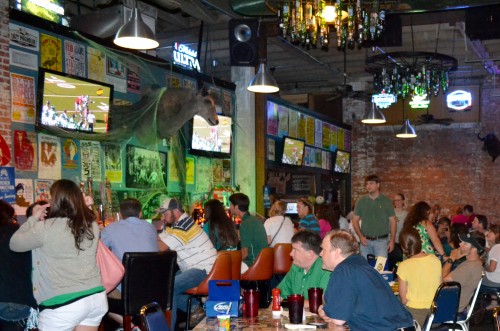 The Delta State University Alumni Association is teaming up with Hey Joe's to host a viewing party of the football game between Delta State and Shorter College on Thursday night. The game begins at 6:00 p.m. and will be shown at Hey Joe's in downtown Cleveland. The Alumni Association will be handing out pompoms and other promotional items. Families are encouraged to attend.
For more information, contact the Alumni Association at 662-846-4660. To stay up to date on the Alumni Association's activities, follow these social media sites: Facebook (Statesmen Graduates), Twitter (@DSU_Alumni), Tumblr (www.dsualumni.tumblr.com), LinkedIn (DSU alumni), and You Tube (dsualumni1).