Alumni Association travels with Statesmen football team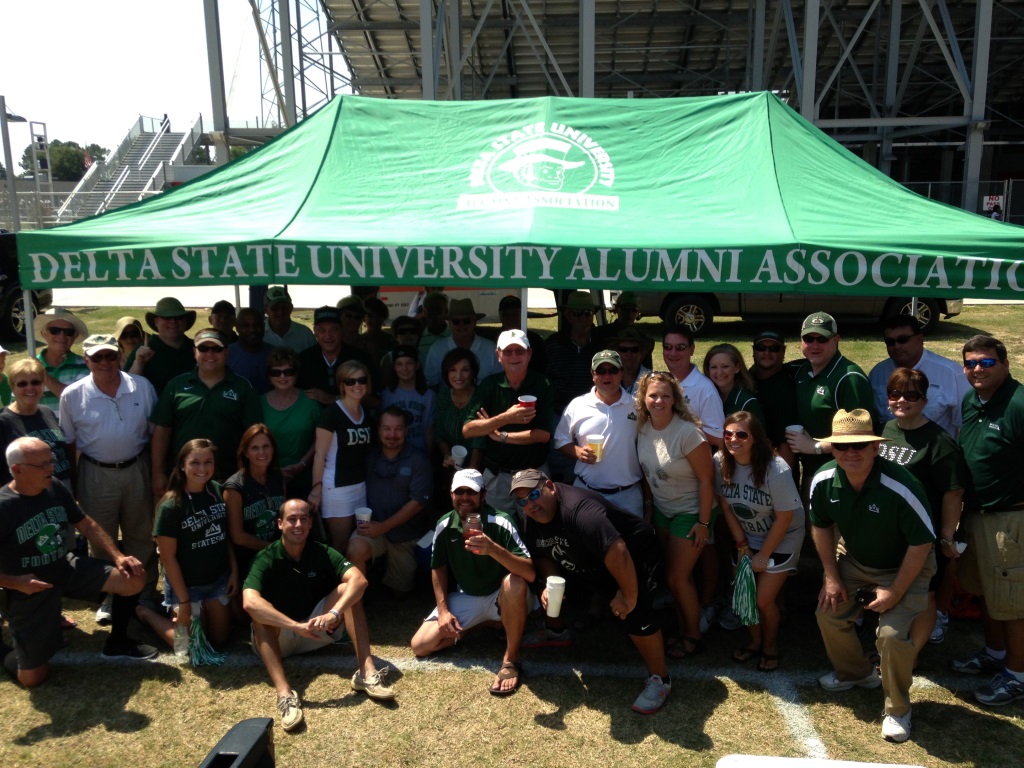 The Delta State University National Alumni Association hosted a tailgate on the campus of Mississippi Valley State University Saturday prior to kick-off between the Statesmen and the Delta Devils. Alumni and friends, students, and parents enjoyed the pre-game environment in front of Rice-Totten Stadium. The Alumni Association tent offered Statesmen fans an opportunity to pick up Delta State department information, Alumni Association promotional items, and a pom-pom for the game.
Follow the Alumni Association on our social media sites for information on upcoming events: Facebook – Statesmen Graduates; Twitter – @DSU_Alumni; Tumblr – www.dsualumni.tumblr.com; LinkedIn – DSU alumni; and You Tube – dsualumni1.