Museum of the Mississippi Indians is Planned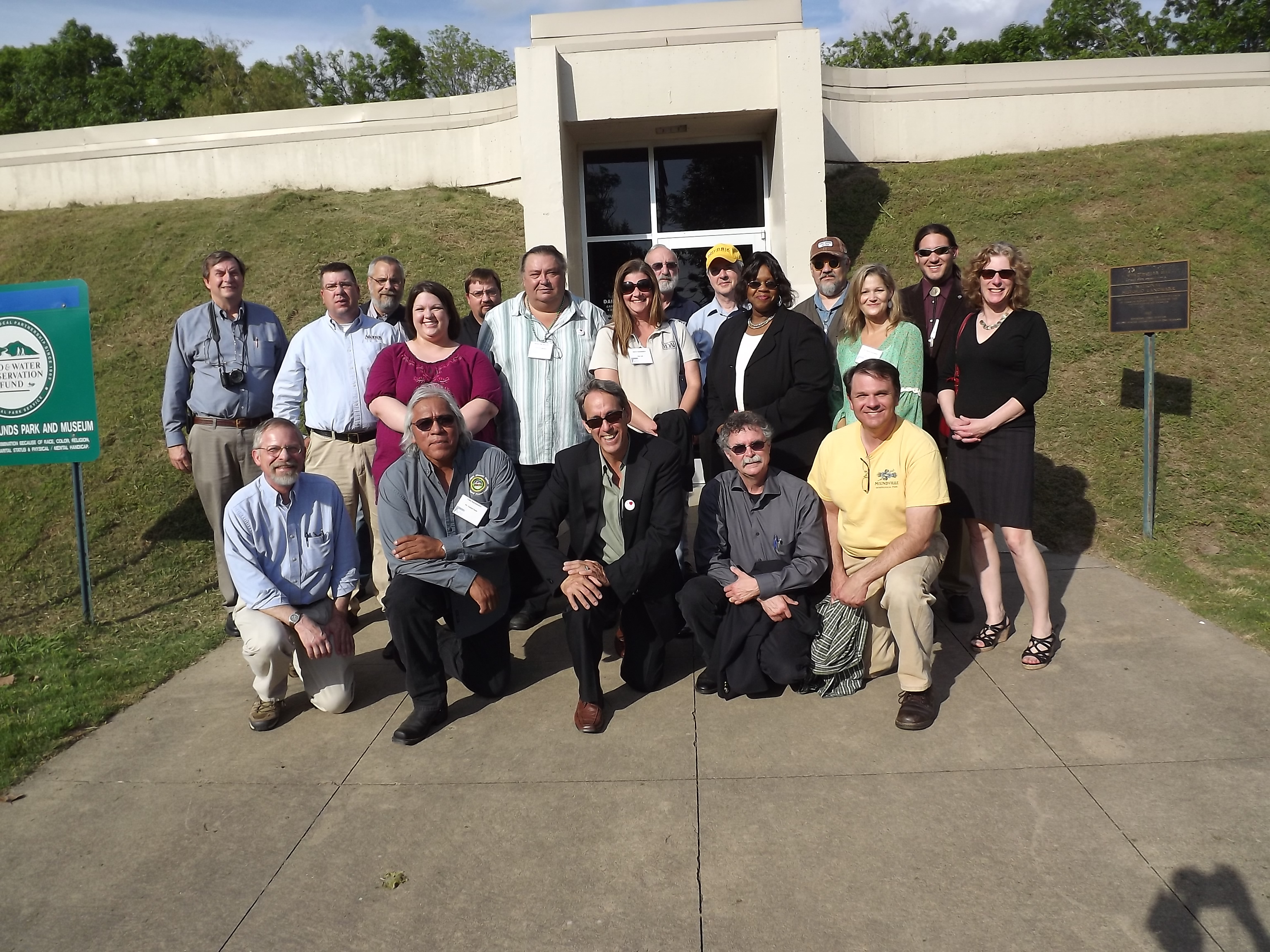 Dr. Luther Brown, director of the Delta Center for Culture and Learning at Delta State University recently attended a meeting to discuss the proposed Museum of the Mississippi Indians, to be located at the Winterville Mounds site hosted by the Mississippi Department of Archives and History. Tribal representatives from the Mississippi Band of Choctaw Indians, the Choctaw Nation of Oklahoma, the Chickasaw Nation, and the Muscogee (Creek) Nation met with administrators from Archives and History and other interested parties, including state legislators.
Mark Howell, director of the Winterville Mounds Museum, organized the conference. The Greenville Garden Club, which originally saved Winterville Mounds from destruction in 1939, hosted a community reception for the group. Also attending the conference were the directors of three major Indian museums and interpretive centers. The Winterville Mounds complex originally included at least 23 mounds and was one of the primary ceremonial sites of the Mississippian Cultural complex. This meeting was another step towards the long term goal of a major museum and archeological research center that tells the stories of all of Mississippi's Native American people.