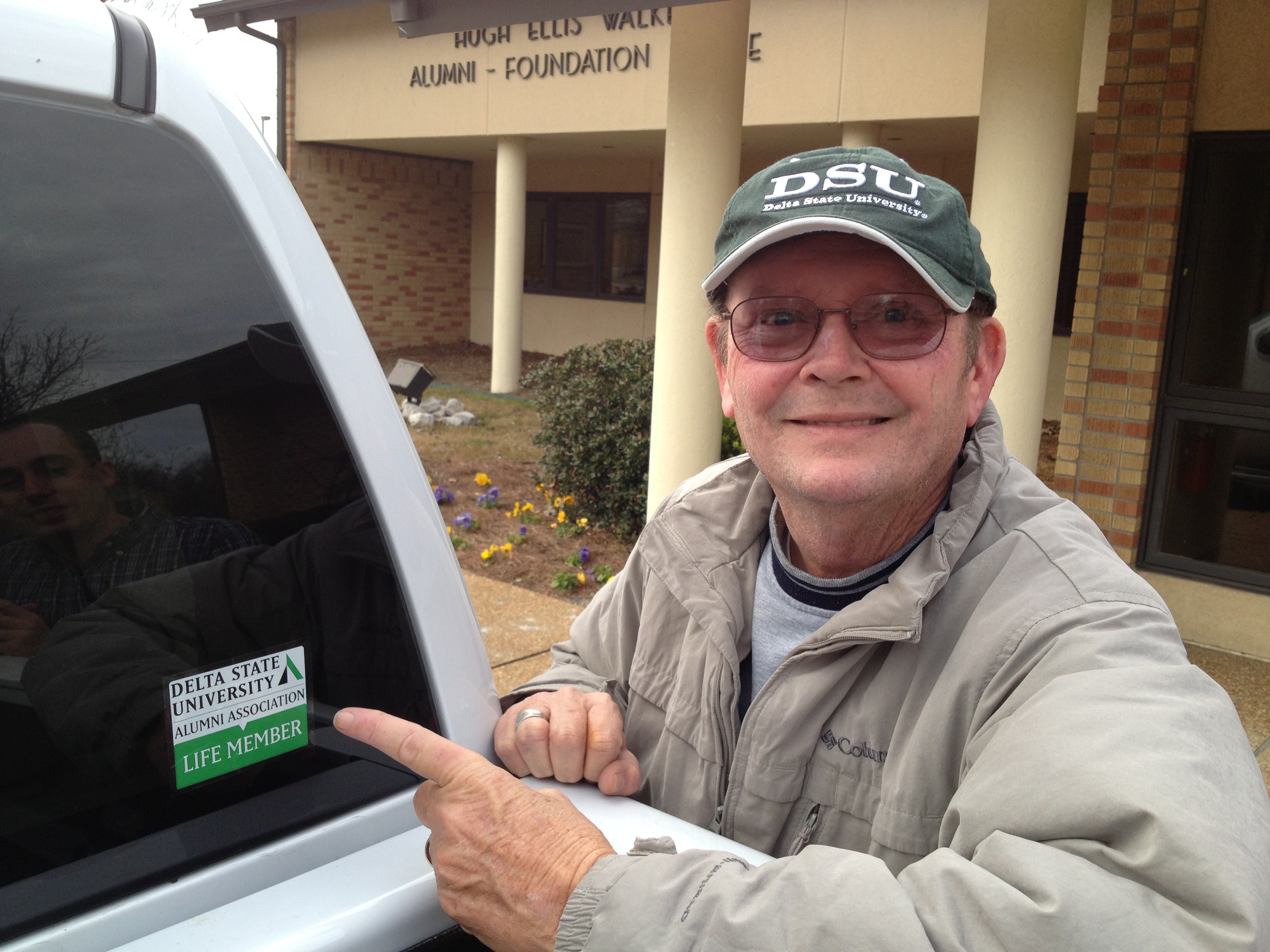 The Delta State University Alumni Association recently unveiled the new alumni car decals. The decals were created to correspond with the university's logo as well as the Alumni Association logo, which is a sub-brand of the university. The Alumni Association is currently in the process of a mail out of the new decals to all active annual and life members of the Alumni Association. The new decals feature three designs – a life member decal, an annual member decal, and a decal that simply says "alumni".
"I think people are hungry for images to display their love and pride in Delta State, and this gives everyone an opportunity," said Keith Fulcher, executive director of the Alumni – Foundation. "I'm proud to display this because it reflects a part of me – an alumnus of Delta State. It offers a visual identity to our alumni to brag about Delta State."
"We encourage current students to also come by the Alumni office to pick up their official alumni decal. It's important to remind people that anyone who has attended Delta State for one full semester is an alumnus. This includes current students as well," said Jordan Thomas, assistant alumni director.
"We hope to see all of our alumni, friends, faculty, staff, and students prominently displaying the new decals on their vehicles," said Jeffrey Farris, director of Alumni Affairs. "It is one of the best ways to show your DSU pride."
To check on your membership status or to update your membership, contact the Alumni Association at 662-846-4660 or alumni@deltastate.edu, and visit the website www.deltastate.edu/alumni. Follow the Alumni Association on their social media sites – Facebook: Statesmen Graduates; Twitter: @DSU_Alumni; Tumblr: www.dsualumni.tumblr.com; You Tube: DSUalumni1; and LinkedIn: DSUalumni.