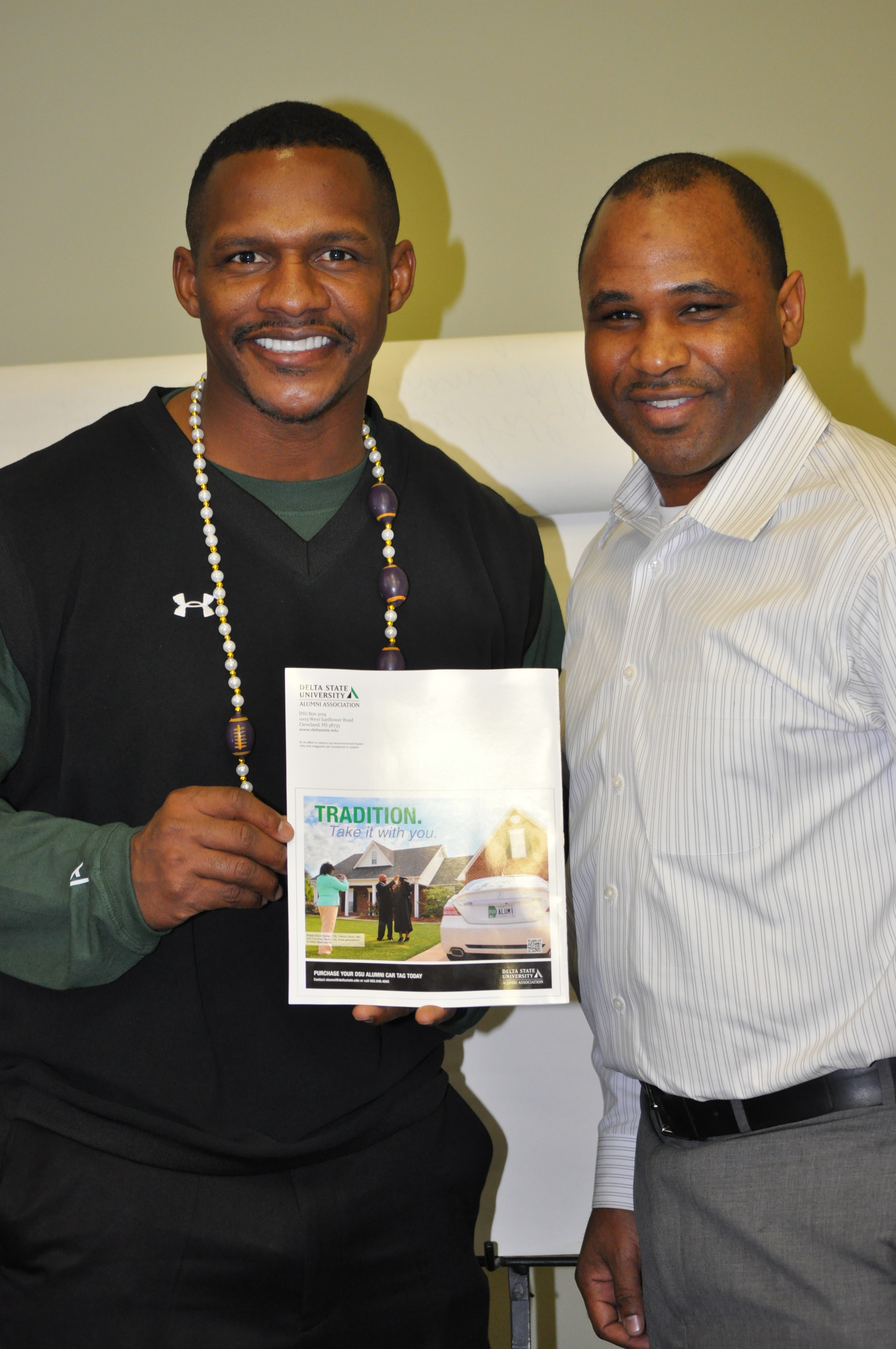 The Delta State University Alumni Association is encouraging Delta State alumni, faculty, staff, students and friends to purchase a Delta State license plate for their vehicles. The car tags cost $53, and $32.50 of that amount goes back to Delta State to support scholarships.
"A Delta State car tag is the ultimate planned gift. By purchasing a car tag, you have the chance to not only show your school pride, but you can also make a difference in the life of a student," said Assistant Director of Alumni Affairs Jordan Thomas. "As of right now, we have 618 Delta State car tags in the state of Mississippi. Our goal by January 2014 is to have 700."
The Alumni Association also set a goal of 175 Delta State tags in Bolivar County. There are currently 147 tags in Bolivar County. Tags can be purchased at your county courthouse in the tax accessor's office. Tags can be renewed anytime.
"When I consider how little it cost me on an annual basis to assist in the education of a young person trying to better themselves, a tax deductible fee for an attractive Delta State alumni tag on my vehicle is a win, win," said Patrick Davis ('96), a Delta State alumnus and Secretary of the National Alumni Association Board.
"I purchased my newly designed Delta State license plate to show my support for my Alma Mater. The Delta State license plate offers all alumni and friends an opportunity to showcase your love of Delta State University," said Gary Crews ('00), Bolivar County Chapter Committee Member. "I challenge all alumni and friends to support Delta State by purchasing an alumni license plate for your vehicle."
For more information or to stay up to date on the Alumni Association's progress, visit the Hugh Ellis Walker Alumni-Foundation House to see the current tally, or call 662-846-4660 or visit www.deltastate.edu/cartags.