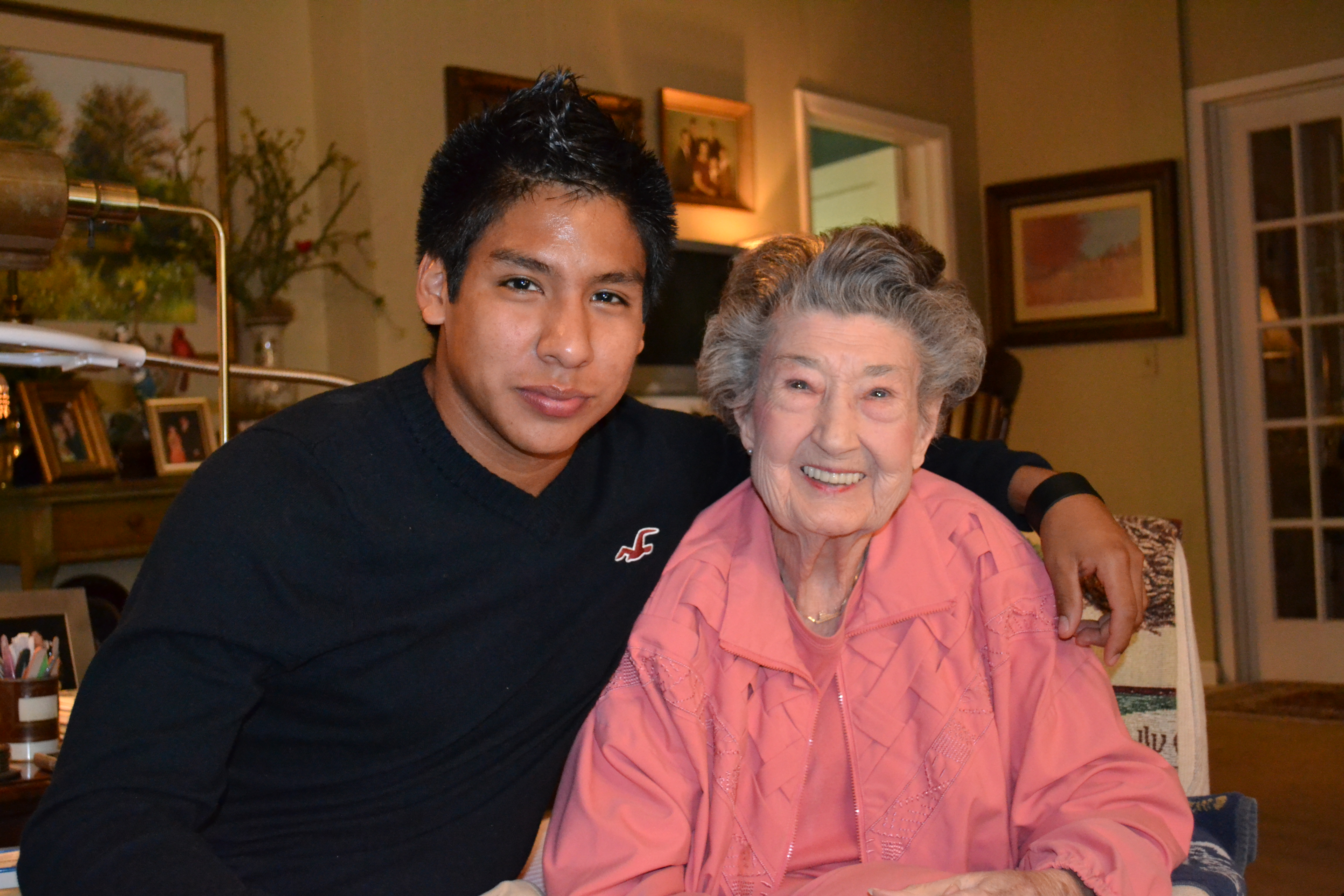 John Torres, recipient of the Tom and JoBeth Janoush Endowed Marketing Scholarship recently visited JoBeth Janoush to tell her how the scholarship is making it possible for him to earn his undergraduate degree from Delta State University's College of Business.
Torres, a senior marketing major from Cleveland, told Janoush "I'm working two jobs so I can pay for my college education." Even working tirelessly at two jobs Torres still needed additional financial assistance. "As I was struggling to find alternative ways to pay for my senior year, I was notified of being awarded the Tom and JoBeth Janoush Scholarship for the 2013 spring semester," said Torres. "The Tom and JoBeth Janoush Endowed Marketing Scholarship is making it possible for me to return as a full time student in January, and I will graduate in December 2013. I will be a first generation college graduate in my family. I do not know how to say thank you enough for giving me my future."
Mrs. Janoush provided words of encouragement for Torres. "You have a wide open field in marketing so decide what area to go into and work for it. There are so many opportunities available now compared to when my children and grandchildren went to school," she said. "You must persevere, never give up and you will graduate and be a success. I am so proud of you, John, and I'll be at your graduation."
The Tom and JoBeth Janoush Endowed Marketing Scholarship was established in December 1999 by their sons, Brad, Joe, John and Paul, in honor of their mother, JoBeth, and in memory of their father, Tom Janoush, who passed away in 1980. Paul Janoush said, "Our family could not think of better way to recognize our parents than by endowing a scholarship in their honor at Delta State University."
"The College of Business is thankful to donors like the Janoush family who provide privately-funded scholarships to our deserving students," said Dr. Billy C. Moore, dean of the College of Business. "John Torres is an example of a student who will be the first in his family to earn a college degree and it's due to the generosity of the Janoush family."
"The Delta State University Foundation recently announced a $15 million Scholarship Initiative to increase the amount of funds available to recruit and retain quality students," said Anne Wynn Weissinger, president of the Foundation. "My family has a total of six degrees from Delta State, and I am proud of our generous donors who are supporting wonderful students like John Torres."
Torres was voted Friendliest as a freshman and Class Favorite as a junior. He was a member of the Delta State University Soccer team through his junior year, a member of the Kappa Sigma fraternity and Delta Mu Delta Honor Society, and on the President's List which is awarded to students with a 3.75 or higher grade point average.
To discuss supporting an existing scholarship or creating a new scholarship at Delta State University call 662-846-4704 or email foundation@deltastate.edu. Videos of scholarship recipients can be viewed at www.deltastategiving.org.