Delta State's Delta Music Institute to Host Hip Hop Conference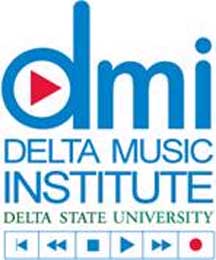 The Delta Music Institute, a recording arts and music industry studies program at Delta State University, will host the first Delta Hip Hop Conference: "Bridging The Gap From Blues To Rap," on Thursday, Feb. 28, on the campus.
The conference will begin at noon in room 115 of Broom Hall with a brown bag lunch and panel discussion, "The Roots of Hip Hop: From Dozens and Snaps to Beats and Raps," which will give an overview of the development of hip hop music and its connection with the blues.
The afternoon panel, "Delta Hip Hop: Cultivating the Regional Scene," will focus on regional hip-hop musicians and their efforts to create new music that is an expression of life in the Delta region. Panelists for these two sessions include Jon Hornyak, Executive Director of the Memphis chapter of the Grammy™ organization and Al Kapone, rap artist who serves as the President of the Memphis chapter of NARAS. Panel representatives from DSU faculty and staff include Dr. Luther Brown of the Delta Center for Culture and Learning, Kim Cooley of DSU OIT, Tricia Walker and Chad Washington from the Delta Music Institute, John Green, Director of the Institute for Community Based Research, and Larry Webster, Program Leader, MDSC AmeriCorps. Sade Turnipseed, Director of the B.B. King Museum and Interpretive Center, Malcolm White, Executive director of the Mississippi Arts Commission, and Derrick Ward, DSU student intern, round out the afternoon panelists.
The conference moves to Jobe Hall for a coffee break before a 3:30 p.m. screening of the documentary film, Let The World Listen Right, featuring Clarksdale hip-hop artist, Jerome "Top Notch" Williams. The film was directed by Ali Neff, a doctoral student in Southern Folklore at the University of North Carolina at Chapel Hill. Ms. Neff and Top Notch will lead a discussion following the film.
The conference will conclude that evening with a showcase performance of four musical artists, beginning at 7 p.m. in Jobe Hall. Delta State students Wyld Bill and Saint's Corner will each perform a set of original music along with featured performers Bill Abel and Top Notch & the FAM. A poetry slam contest will open the showcase event.
Hip hop music is a genre of music typically consisting of a rhythmic style of speaking called rap over backing beats performed on a turntable by a DJ. Hip-hop music is part of hip-hop culture, which developed in New York City in the 1970s, predominantly among African Americans and Latinos. Rapping, also referred to as MCing or emceeing, is a vocal style in which the performer speaks rhythmically and in rhyme, generally to a beat. A DJ traditionally samples beats from portions of other songs, though synthesizers, drum machines, and live bands are also used, especially in newer music. Rappers may perform poetry which they have written ahead of time, or improvise rhymes on the spot.
All Delta Hip Hop conference events are free and open to the public. The community is invited to come attend the conference on Thursday, February 28, on the DSU campus and participate in discussions about the vibrant musical form of hip-hop and the culture surrounding it.
For further conference information, please contact the DMI office at (662) 846-4579 or e-mail
dmi@deltastate.edu.
The Delta Music Institute is a first step towards a broad program in Media Arts Production. It began with a generous donation by Fred Carl of the Viking Range Company in 2003. The focus of the DMI is to provide students with a broad and thorough education in the technological, business, and creative areas of the music industry.