State of Mississippi Life Insurance Plan
 
---
Minnesota Life Insurance Company
A Securian Company
Group Insurance
www.lifebenefits.com
400 Robert Street North, St. Paul, MN 55101-2098
1.877.348.9217 • 651.665.4827 Fax
 
---
The State of Mississippi offers a group term life insurance plan for active full-time and part-time and those whose work assignments are one-half time or more. The group life insurance plan is administered by Minnesota Life Insurance Company.  No medical exam is required to obtain coverage with the group plan at the time of employment. If you choose life insurance coverage, the effective date of your life insurance is your date of employment. After 31 days from the date of eligibility, you will be considered to be a "late enrollee" applicant and will be required to submit an evidence of insurability form to request coverage. Aetna must give approval on all "late enrollee" applications before coverage can be provided. If you apply for life insurance after your first 31 days of employment, the effective date of coverage will be the first of the month following approval by Minnesota Life.
Your life insurance amount is calculated by doubling your annual salary, rounding up to the next higher thousand. The minimum amount of life insurance you can have under the Plan is $30,000, and the maximum amount is $100,000. Employees whose regular earnings are less than $15,000 are insured for $30,000.
Accidental Death and Dismemberment
The group term life insurance coverage provides an accidental death and dismemberment and lose of use (AD&D) benefit to covered employees at no additional cost. The amount of AD&D benefit is based on the employee's term life insurance amount, and varies depending upon the specific loss.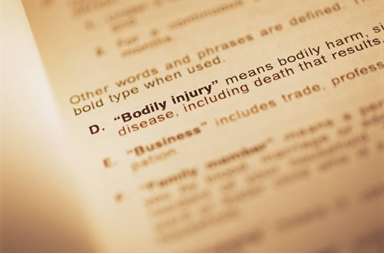 AD&D benefits may be paid for losses due to an accidental bodily injury while insured. In other words, AD&D benefits are generaly available when death or a covered bodily injury is the direct result of an accident and independent of all other causes.
AD&D coverage is provided to an employee so long as he maintains his term life insurance coverage. A participating totally disabled employee has AD&D coverage only for the first 12 months of his term life insurance coverage period. Retirees are not eligible for AD&D coverage whatsoever.
Cost of Coverage
The employee's monthly cost represents 50% of the premium and the University's cost represents the additional 50% of the life insurance premium. Based on a monthly deduction, the current cost is:
| | | | |
| --- | --- | --- | --- |
| Rates | Total | University | Employee |
| Per $1,000 coverage | $.18 | $.09 | $.09 |
Filing A Claim
Claims under active employee coverage should be filed initially with the employee's personnel office.
Employees on Leave
Employees on official leave of absence may elect to continue their life insurance up to one year provided prior arrangements are made and approved by the Human Resource Department.
Send questions and comments regarding this site to Lisa Giger.
---