Employee Benefits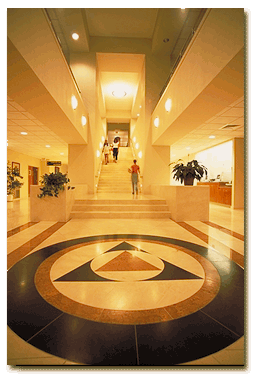 Employees of Delta State University are eligible for a number of insurance and retirement benefit plans. Application forms for membership and participation are available in the Human Resource Department for use by individual employees and departments. This information is designed to provide an overview of each benefit available to you as an employee and does not provide you an inclusive list of all features, exclusions, waiting periods, and covered situations.
This does not serve as a Master Policy or Contract. Please refer to the Master Policy or brochure for a complete listing of all features.   We hope you find this information useful in evaluating the University's fringe benefit program. For our current employees, we hope you will find this useful in reviewing your current benefits. Should you have any questions, you may contact the Human Resource Department at 846-4035.
Retirement Plans

Optional or Required
Participation

Required

Optional

Health Insurance

Optional

Pharmacy Plan
Included in the State of Mississippi Health Insurance Plan
Life Insurance

Optional

Optional Insurances

Optional

Optional

Optional

Optional

Optional

Optional

Optional

Optional

 Additional Retirement Investments

 

Mississippi Deferred Compensation

Account Representative:
Mr. Jimmy Flautt
700 North State Street, Suite 105
Jackson, MS 39202
1-800-846-4551

 Optional

Financial Adivsor:
Mr. Stirling Pittman
625 highland Colony Parkway
Suite 201
Ridgeland, MS 39157
Cell: 662-816-8606
Office: 601-605-3590
stirling.pittman@valic.com

 Optional

Financial Advisor:
Mr. Charles (Chas) Emerson
5740 Getwell Road
Building 9, Suite C
Southaven, MS 38672
662-429-0040
Fax: 888-207-9309
cemerson@independentpg.com

 Optional

Ms. Richella B. Vincent Lee
Financial Consultant
Six Concourse Parkway, Suite 2600
Atlanta, GA 30328-6104
Phone: 1-800-842-2003 ext. 26-3570
Fax: 770-399-5469
richella.VincentLee@tiaa.org

 Optional

Mandated Benefits

 Required

 Required

 Required

Personal/Major/Family Medical Leave
Educational Assistance
Employment Information
 Delta State University is committed to a policy of equal employment and educational opportunity. Delta State University does not discriminate on the basis of race, color, religion, national orgin, sex, age, disability, or veteran status. This policy extends to all programs and activities supported by the University.
---
Send questions and comments regarding this site to Lisa Giger